I love a complicated recipe. Try to follow this one.
Patti's Faux Millionaires
Bag of Rolos
Bag of Pecan Halves
Place Rolos on cookie sheet and put in oven for TWO minutes. Take out and place a pecan half in the middle of each melted Rolo.  Refrigerate for at least 20 minutes before serving.
She made these for a party recently and sent me pictures.  We actually FaceTime'd and she tried to feed me one.  She says she buys a huge bag because everyone in her family loves them, so when they leave they all get to take a bag with them.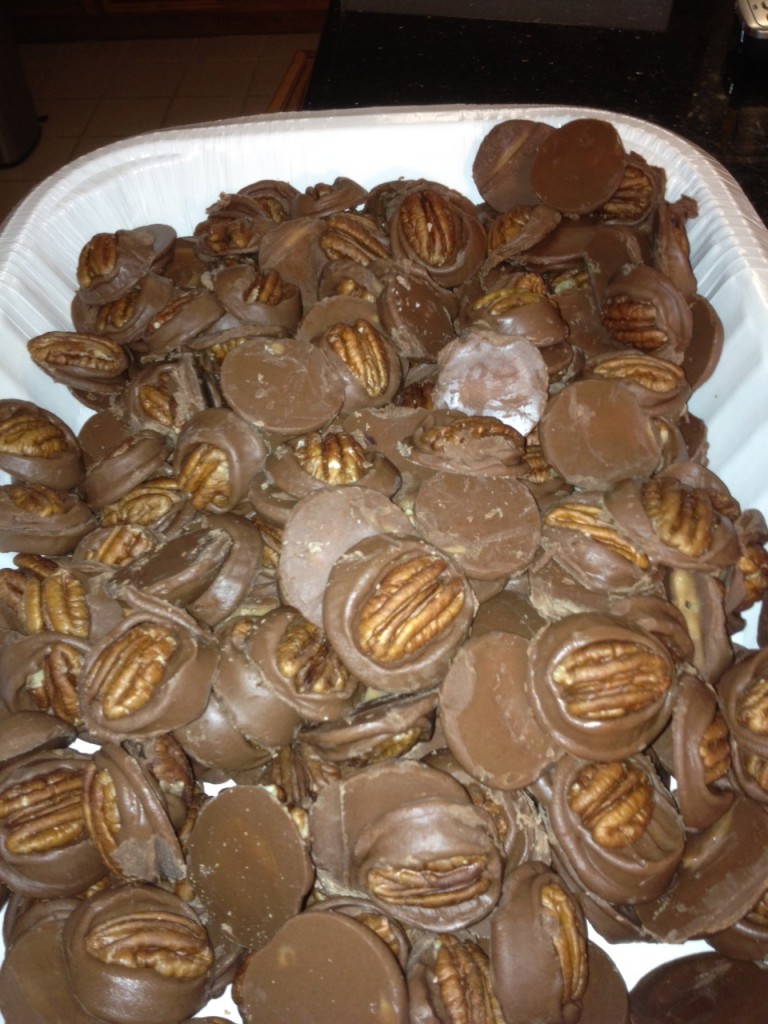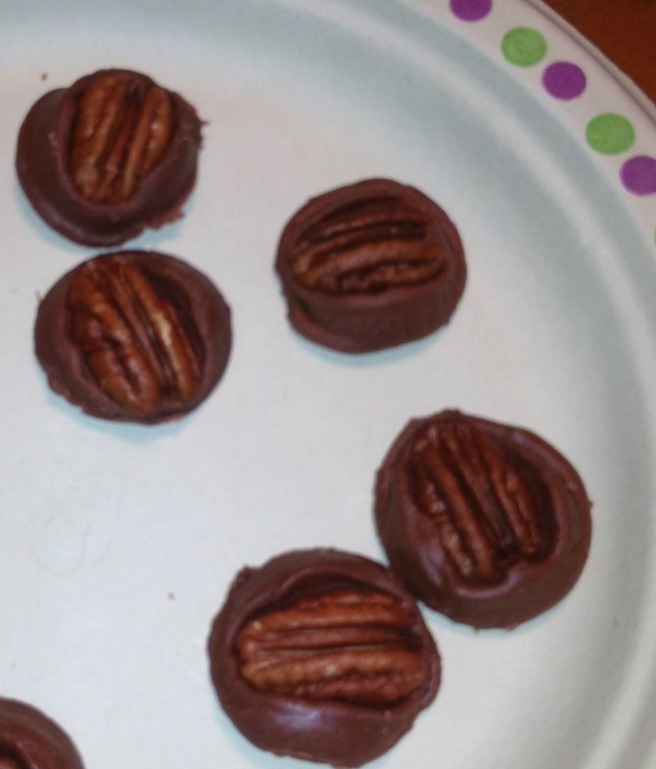 Don't they look scrumptious? I think these will definitely go into my fall baking schedule.