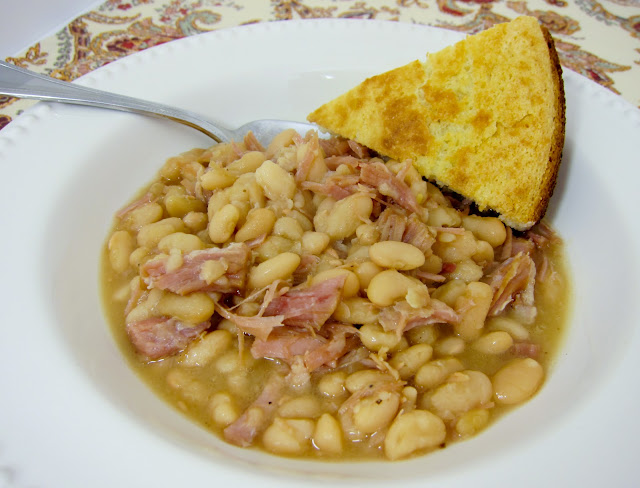 Doesn't that look yummy? I got this recipe from plainchicken.com.  Check out the site for lots of yummy recipes! This is an easy slow cooker recipe that is delish. I love slow cooker recipes!
Slow Cooker Ham and White Beans
1 lb package dried northern beans
ham bone, hocks, shanks or diced ham (about 1 pound)
2 tsp onion powder
6 cups water
salt & pepper to taste
Rinse beans. Add the the rinsed beans, onion powder, salt, pepper, and ham to the crock pot. Add water. Cover and cook on low about 8 hours, until beans are tender. Remove ham bone, shanks or hocks and pull off the meat. Add meat to the crock pot and mix. Serve with cornbread.