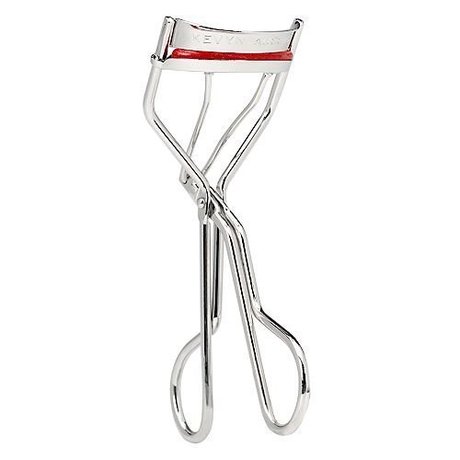 My new favorite eyelash curler! The Kevyn Aucoin Beauty Eyelash Curler
 is everything! It curls like no other, and doesn't leave any crimps or missed eyelashes. Also doesn't pinch my skin like some eyelash curlers do! It has a sleek, stainless steel frame; curved rubber pad bends lashes to perfection, and provides a firm grip. It allows you to get right to the root of the eyelashes to get that perfect curl. Prior to purchasing the Kevyn Aucoin Eyelash Curler, I used the Shu Uemura brand for years. I noticed it started crimping and pinching.  Probably because my eyelids are starting to droop! So, instead of having plastic surgery, I went on a quest for a new eyelash curler. So glad I did.  And, as an added bonus, while researching where to buy this product for my dear readers, I found that the link above to amazon.com sells the Kevyn Aucoin Eyelash Curler for $13, with free shipping (not even a $25 minimum). I purchased mine through drugstore.com for $20. Needless to say, I have just ordered a second one from amazon.com.
Do you curl your eyelashes? If so, do you do so before or after you apply mascara? I do mine before, in case you care.