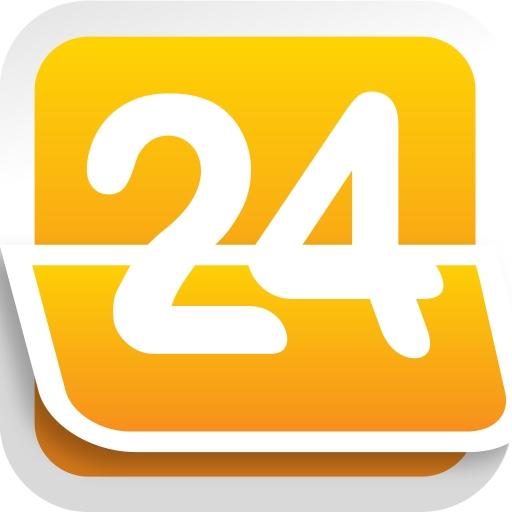 24me is a great productivity app, and right now it's free. It's one of those apps I think will not be free for long, so even if you don't think you want it, I would go ahead and install it. I can't tell you the number of apps I have originally downloaded for free that are now fee based. Live and learn.
From the developer:
APPLE'S 10 ESSENTIALS PRODUCTIVITY APP
***********************************************************
24me is the next generation personal assistant!
And yes, there's some magic involved – a task management app that can do the work for you…
In addition to all the features that any other to do list app has, it can also automatically tell you about things you need to do. It can notify you about your financials, service providers, friends, and other errands. It can even take care of some of those responsibilities for you!

Simply link your real life into 24me – your Service Providers, friends, financials, and so on. 24me will then monitor your life, and automatically notify you when there is something important you need to know. You will get automatic alerts when you have bills to pay, friends special events and others.

This is not all…24me is going to help you automatically take care of things – pay your bills, greet your friends and even find someone to do your errands for you!

Main Features:
______________
▪ Task list with all the goodies – priorities, labels, reminders, notes and more.

▪ Automatic tasks! –
– Link your service providers, and financial institutions to get bills notifications and to pay your bills.
– Link you friends (Facebook) to get birthday notifications and to greet them: Post greeting on their walls or buy them a gift card.
– Find people to do your errands for you. Use the TaskRabbit service to suggest a price for your to-dos. Certified rabbits will get things done for you.

▪ Share your task with other people. Shared task are updated real time between participants.

▪ Speech-to-Text: add tasks using your voice. No need to type-in long texts.

▪ Add tasks from camera. Take a photo from within 24me and create a task out of it.

▪ Drag and drop tasks to sort the tasks on the screen.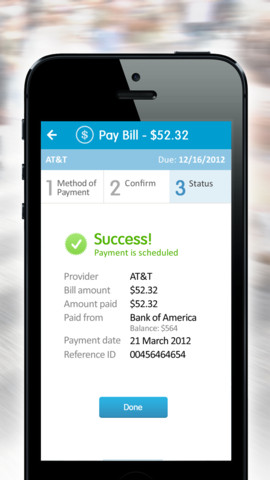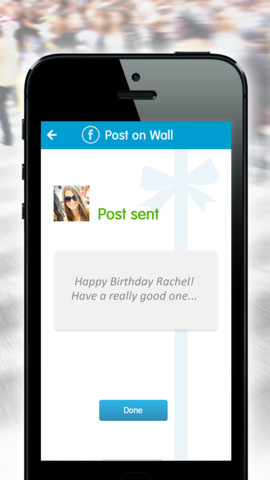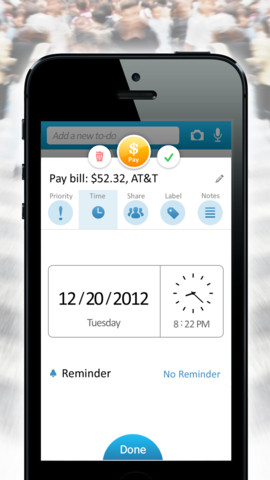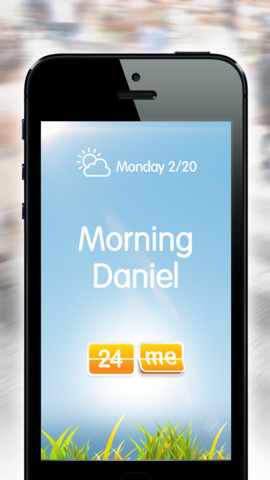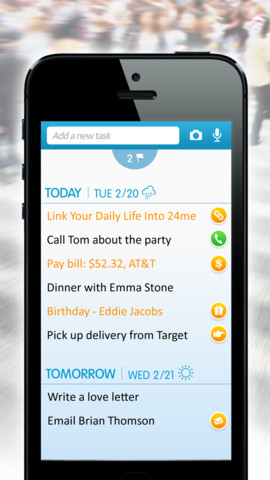 24me is a great productivity app to keep track of appointments, birthdays, when bills are due, or anything else you need to keep track of.
It also contains the "task rabbit" feature that allows you to hire someone to do a task for you, if it is available in your area. Lucky for me I don't feel the need to hire someone to do anything for me. Or is it?
Let me know what you think of this app or if you use any productivity apps. I know lots of people who could use this app who aren't as well organized as others. . . not naming any names though!