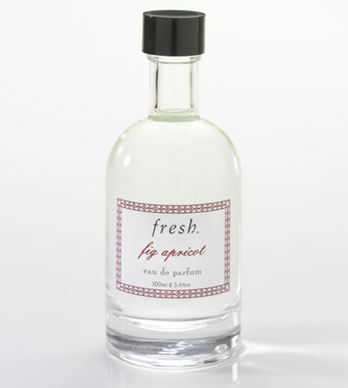 I briefly told you how much I loved this scent when I told you about the Fresh line of tinted lip balm. It is my signature winter scent. I will tell you a little story. I had the same male boss for 15 years and only once did he comment on my perfume, and it was this one! I think you know you have a home run when you get an unexpected compliment!
Fresh Fig Apricot is a rich fruity floral with green tea, musc, and petitgrain.
NOTES:
– Top: Turkish apricot, peach skin, lychee
– Heart: fig leaf, petitgrain, dandelion
– Base: green tea, musc, marine notes
It is such a unique scent, and yet not overpowering, or obnoxious, or musky. Still FRESH. Would you expect anything less from a line named FRESH?
I love clean scents, and this is clean and warm. And fresh.