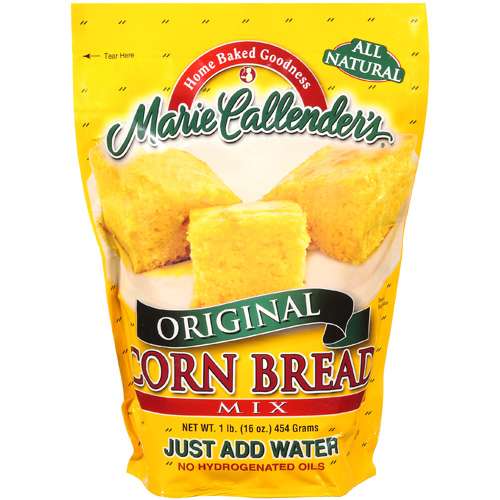 Before winter is over, I just have to share with you my new favorite find to keep in the pantry. I occasionally make beans and cornbread. If you aren't from the South,this may not be a regular for you, but I love me some beans and cornbread. White beans are my favorite. Soak, rinse, stick in the crockpot with some seasoning, and dinner is served. A bag of beans and corn bread mix have a long shelf life. However, I always had to run to the store to get eggs if I wanted cornbread, because eggs do not have a long shelf life. UNTIL I FOUND Marie Callender's Cornbread mix! See on the picture where it says "Just Add Water"? Yipppeeeee! Now I can keep the mix in stock and be able to make cornbread at any time. Because I always have water!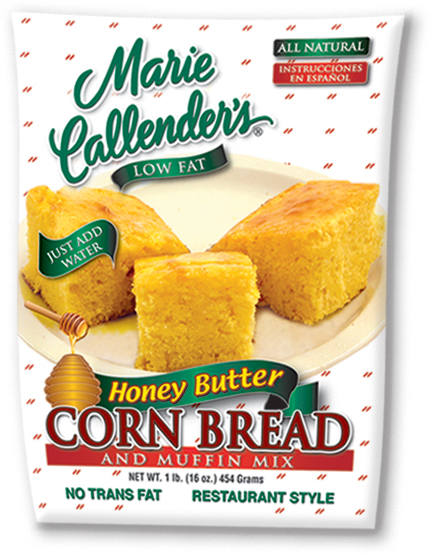 And they come in lots of flavors! I have tried the original, honey butter, and southwestern and they are all scrumptious! Very moist, and even if I had to add an egg, it would still be my favorite mix. But I don't have to add an egg, do I?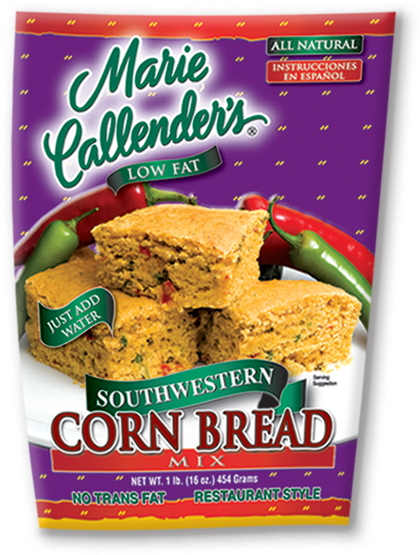 It also comes organic.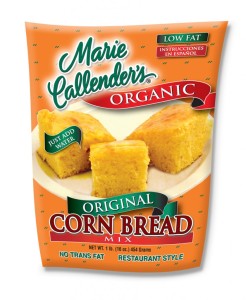 So if you haven't tried Marie Callender's cornbread you will not be disappointed! I am a huge fan of this brand in general. I discovered Marie Callender's cobblers decades ago and would have one in the oven every day if it had no calories!