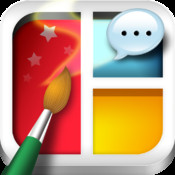 Remember when I devoted the entire month of February to photo apps? Well, I left out one. One I really think you will like, so we are extending photo apps one more week! YAY.
Frame Artist is a free app that let's you create a collage of your photos. There is also a pro version for $1.99.  As I always say, try the free first, and if you think it's something you will use, upgrade.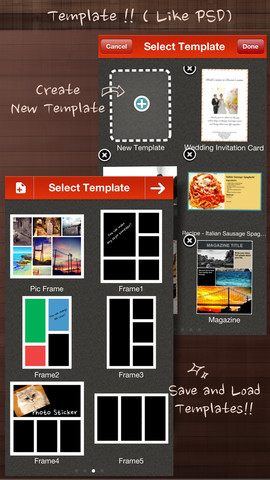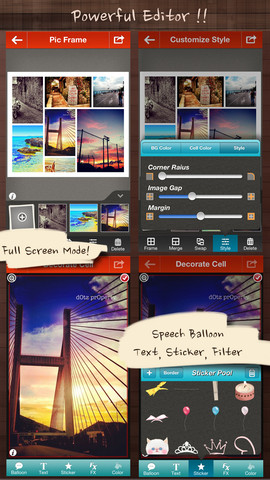 From the developer:
Frame Artist helps you create amazing photo arts by combining and decorating your photos in a very easy way, and share them via Facebook, Instagram, Twitter, Flickr, Picasa, Tumblr, eMail and Messengers. Since PicFrame Artist has no limits on layout, you can create whatever design you imagine and save them as your own design templates for reuse! (It also provides 9~12 ready-to-use templates for your convenience.) Furthermore, lots of stickers, speech balloons, background colors and patterns, filters, cell customizing options are supported to help you decorate your photos in an unique way.

The design space of Frame Artist is unlimited ! Here's just a few list of what's possible.
Post Card, Party Invitations, Wedding Invitations, Calendars, Magazines, Newspapers, Diary, Comics, Time Table, Business Cards, Recipes, and WHATEVER YOU IMAGINE.

– Ultimate freedom on combining photos.
– Can save your own design as a template for reuse (like PSD) !
– 15 ~ 17 ready-to-use design templates.
– 4 levels of output resolution (Max, Large, Medium, Small)
– 60 stickers,
– 7 kind of speech balloons,
– Can apply 23 photo filter to each photo.
– Can customize background colors.
– Can customize background patterns.
– Can customize cell style – rounded corners, distance between cells, margins.
– Photo imports from Camera, Camera roll, Facebook, Instagram, Flickr, Picasa, Tumblr.
– share via Facebook, Instagram, Twitter, Flickr, Picasa, Tumblr.
– send as an email.
– send via Messengers.
– universal app – both for iPhone and iPad.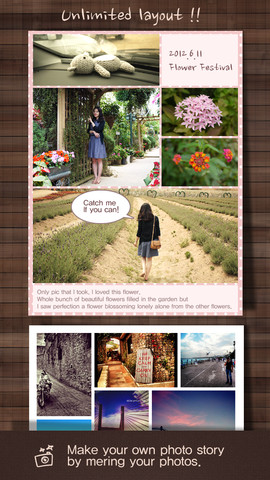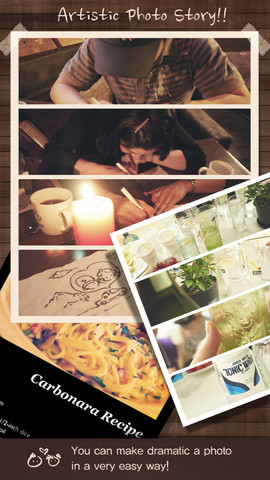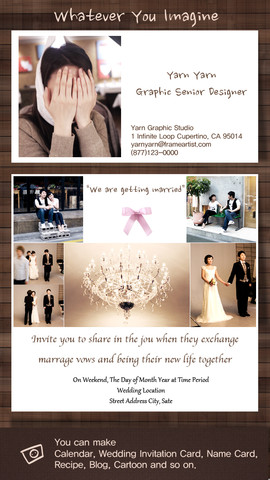 You will be busy for days thinking of all the stuff you can create with this great app.  Let me know if you use any collage apps, or apps that help you create invitations or business cards, and the like, and what you think of them.