My son recently gave us a Roku
Digital Media Receiver as a gift. I now think everyone needs one so I am going to try and explain what they are, how they work, and the channels you can watch via the digital media receivers. These devices are also known as streaming video players, or internet streaming video devices, and probably some other names. Basically it is a teeny little box that may some day replace that big cable box you are using now. Unless you already have a Digital Media Receiver, in which case you don't need me to tell you what they are.
Digital Media Receivers are usually wireless and hook up to your TV via your internet. So if you have the internet, you may be interested in purchasing one. If you don't have the internet at home, you may want to read some of the many other great posts on my blog.
Digital Media Receivers are the alternative to cable or satellite TV channels. It is more of an à la carte way to pay for only the channels you want, instead of having hundreds of channels you pay for but never watch. Ever notice how the cable companies package the channels in a way that you are forced to get a bunch of channels you don't want for the ONE channel you do? They are tricky little tricksters.
Well, the Digital Media Receiver makers are just as tricky. The problem I have is that I cannot get all channels on my Roku that are out there. And though my son had a Sony Playstation, he still went out and purchased a Roku because he wanted the channels it had, that weren't offered with the Sony Playstation.
Are you confused yet? I know, my head is spinning too.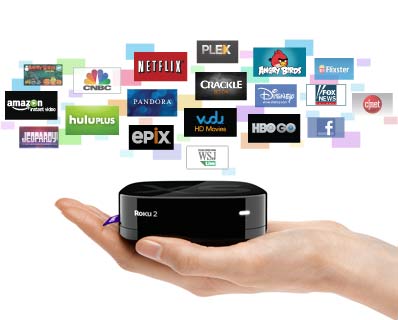 The Roku we have is wireless, and was very easy to install, although I will be honest in telling you that my son installed it without me being at home, so I didn't actually witness the process. He says anyone can do it, and I believe him. He would never lie to me. Would he?
The major brands for these devices are Roku, Apple TV, Netgear, and Slingbox. If you currently have a Sony Playstation, Xbox, or a Wii, you can add the streaming channels to those devices. The prices for the devices start around $50. If you are planning on dropping your cable, this device will pay for itself in no time. Not to mention it would make a great gift.
So let me first talk about my Roku, since it is the one I have experience with. I assume most digital media receivers work the same way. You add "channels" to your Roku, through the channel store. Some of free, and some cost money. You can also add game apps to the Roku, which are just like apps on your smartphone. Some of the channels I carry on my receiver are Amazon (movies and TV series), Netflix (Movies and TV series), HBO Go, Pandora (Music), Crackle (free movies). They also have sports channels where you can watch games. I don't know anything about those. But think of all the channels like apps to the smartphone.
Previously I would rent an on-demand video through my cable provider, for $6.99 a movie. Through my Roku, I could rent the same movie through my Amazon channel for $3.99. Until I discovered I could join Amazon Prime, which is $79 a year, and receive that same movie for $1.99, along with a ton of  "instant videos" that I can now watch for free. I watched two seasons of Downton Abbey for free and got all caught up with the series before Season 3 started. In addition to those discounted movies, I can also get most of my retail purchases through Amazon now with free two day shipping. I order AH-LOT of stuff through Amazon, so it's worth the $79 to me.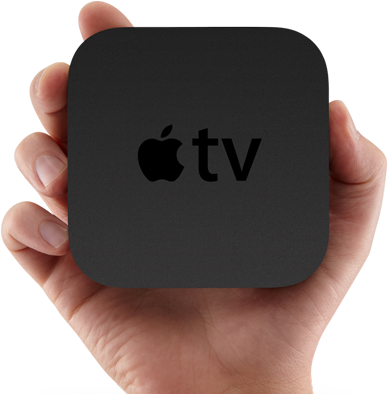 A good reason for me to get a second device is if I had Apple TV I could have the YouTube channel, and I just think it would be neat to watch YouTube videos on my 60 inch TV. I would also have the ability to listen to my iTunes, including podcasts, and look at all my photographs through the iCloud, while reclined in my big old easy chair.
Netgear also has a lot of channels that Roku or Apple TV don't carry. Do I have to get a Netgear also? It looks pretty neat. It has Google Play, which is similar to Amazon Live (from what I can tell). Netgear also has Chrome, which is Google's explorer, so you can turn your television into your browser. My husband would love this!