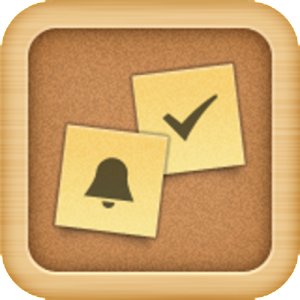 One of my favorite organizational apps is BugMe Stickies. The app looks like a bulletin board, and you can add stickies to the bulletin board. It also comes with an alarm so it will send you a reminder at the date and time you need it. Some people need really complex reminder apps. Not me. I'm old school. I like stuff that looks like a note, walks like a note, and talks like a note!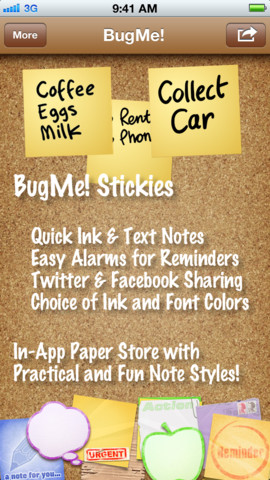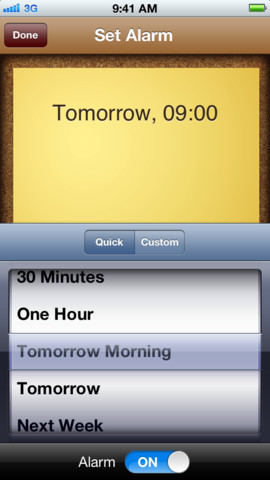 You can type out your reminders or hand write them on each sticky. I sprang for the package of additional sticky notes because I wanted the really cute sticky notes. There are specific sticky notes that have a telephone watermark, or a bill pay, birthday, and the days of the week. I started counting carbs so I have laid out stickies on my board for each day of the week on my iPad to keep track of my carbs.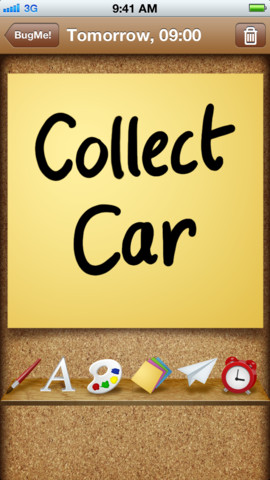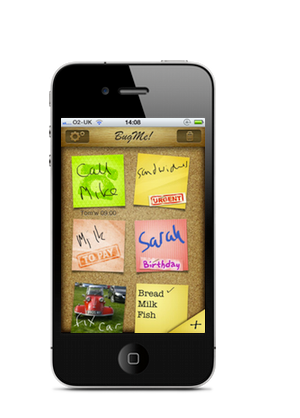 From the developer:
Get the ultimate quick note app FREE – replace those paper sticky notes with handwritten or text notes on your iPhone and iPad. Pin them to a virtual cork board within the app and set alarms and alerts, or "Stick" your note on your launcher screen for that extra visual reminder!

Main features:

MAKE QUICK NOTES – write in digital ink with your finger, or type with the inbuilt keyboard
ALARMS & REMINDERS – set alarms and due times on your notes
SAVE TO LAUNCH SCREEN – see your saved notes as icons on your launcher!
SEND YOUR NOTES TO FRIENDS – send notes to friends via Twitter or email
WALLPAPER – set your notes as lock screen wallpaper so it's the first thing you see when you power on!
CONTACT PHOTOS – use BugMe! notes as contact photos to add extra info to your address book
MAKE LISTS – use your notes as lists. Save them as lock screen wallpaper for a quick at-a-glance list.
ORGANIZE – drag and drop your notes to rearrange them on the virtual cork board.

BugMe! Stickies is a FREE ad-supported app with a limit of 3 sticky notes. Buy any of our in-app Paper Packs to get unlimited sticky notes and lose the ads!
What is your favorite reminder app or organizational app? I love comments!