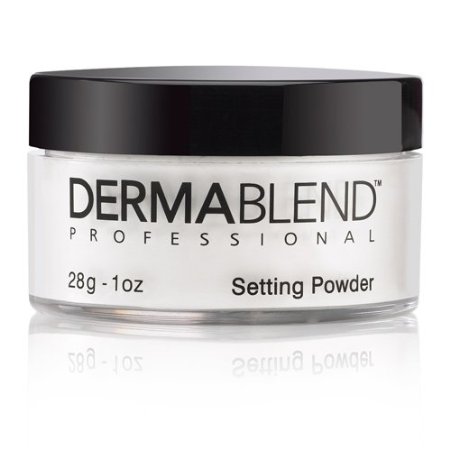 In my quest to be able to use a concealer, and not have it fall into and emphasize my fine lines, I not only have to look at concealers, but also setting powders, so that the concealer stays put. I purchased the Dermablend Loose Setting Powder
, and love it so much I use it all over my face now. I have the "original", which is just a white powdery substance. It also comes in "warm saffron" and "cool beige". I can't help you pick a color, but I can tell you that if you get the original, it doesn't make your face white, it just sets your foundation, and seals it so it stays put.
Dermablend has long been one of the best makeup lines to use if you really needed to cover something, like a tattoo, or birthmark, or severe skin problems. I had never tried the brand at all. A recent trip to Ulta, with an overenthusiastic sales clerk, made me give it a try, and I am certainly glad I did.  This setting powder just offers a nice finish to your foundation and concealer, without caking at all. Love it!