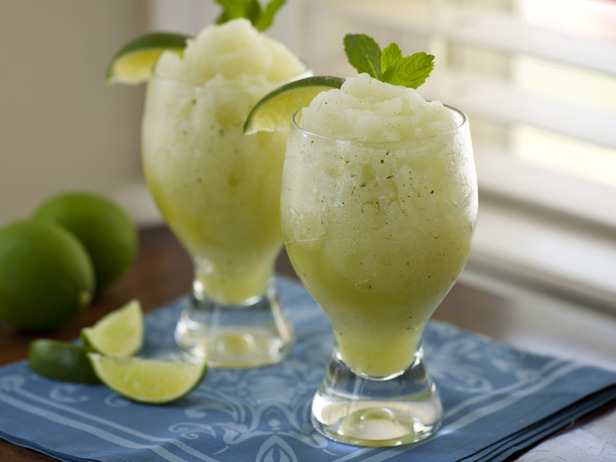 My favorite summer alcoholic drink is a Mojito. It can only get better if it is frozen! Try this great recipe from Food Network today. Go. Now. I mean it!
Mojito Slushy
1 cup sugar
1 cup water
1/2 cup fresh lime juice, about 4 to 6 limes
1/4 cup fresh mint leaves, firmly packed
2 limes, zested
1/2 cup light rum
8 cups crushed ice
Mint sprigs and lime wedges, for garnish
In a saucepan over medium heat, add the sugar and water. Cook for about 5 minutes, stirring often, until the sugar is dissolved and the syrup is clear. Set aside to cool.
Put the sugar syrup, lime juice, mint leaves, lime zest, and rum into a blender and blend until smooth. Add the ice and blend until slushy. Spoon into glasses; garnish with a sprig of mint and a lime slice.