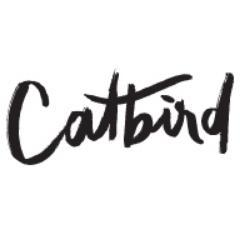 Lanette is one of my dearest friends, and we've been friends since high school. When we were way younger, she was always the cool one. I wanted to copy everything she did.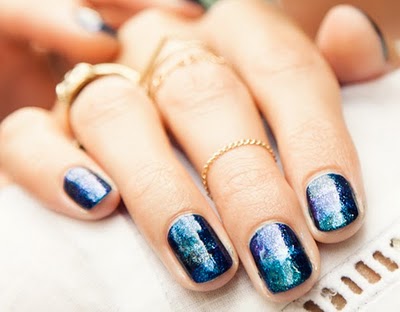 One cool fashion thing she did was wear a teeny tiny ring around her first knuckle. I don't know why that is called the first knuckle. I thought you only had one knuckle. But my husband tells me that's what it's called so he must be right. I remember asking Lanette how she found a ring that small and she said she got it from the baby section. So of course I did too.

And like all cool trends, this one is coming back. So in surfing the web to see if I could find one, I found this great site I had to share with you! Catbirdnyc.com. They have some great rings. And for the uncool kids, like me, there's even a chart on how to wear them.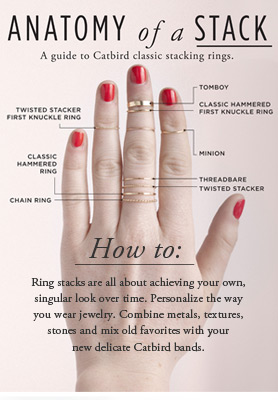 But don't just stop at the rings. Although they have a fabulous collection, at great prices. They also carry great necklaces and bracelets. You know bracelets are my weakness. And they have a wedding section with some beautiful wedding rings. Plus, there's a great gift section of candles, soaps, and other great stuff.
So I hope you check catbirdnyc.com out. Lanette is still cool. Still rockin' it with cool fashion. I'm so glad she's my friend.