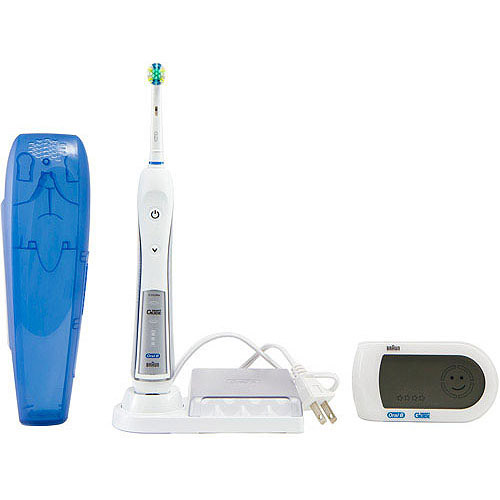 My friend recently gave me the Oral-B Professional Healthy Clean + Floss Action Precision 5000 Rechargeable Electric Toothbrush
 for my birthday.  Boy, just typing that makes my teeth feel clean. She has actually had an electric toothbrush for years and was surprised to learn I still brushed my teeth the old fashioned way with just a plain toothbrush. Quite frankly, I didn't know what all the fuss was about. Until I tried my birthday present! The clouds parted, I heard the angels sing, and now I am a believer! My teeth have never been so clean.
I have an issue with plaque build up, and am constantly brushing my teeth and flossing so as to avoid any build up. This electric toothbrush makes it so easy to brush with no muscle needed and your teeth will never look so clean.  Plus, with this particular model, you get the wireless smart guide, which provides real-time guidance to help you brush the way dentists recommend. Its quadrant guides help you brush for the recommended 2 minutes (3 minutes with Deep Clean Mode) and it lights up to tell you when you are brushing too hard. At the end you get a big happy face telling you that you have done a good job brushing your little teefers. Yay you!
From Oral-B:
SmartGuide provides Oral-B's most advanced cleaning technology for ultimate plaque removal and also features a wireless SmartGuide.

Separate, wireless SmartGuide helps maximize brushing performance
Deep Clean mode removes up to 99.7% of plaque from hard-to-reach areas*
Pressure sensor stops pulsations when brushing too hard
Gentle on teeth and gums
Improves gum health better than Sonicare FlexCare
Offers outstanding whitening and polishing in 3 weeks**
5 modes: Daily Clean, Sensitive, Whitening, Massage, Deep Clean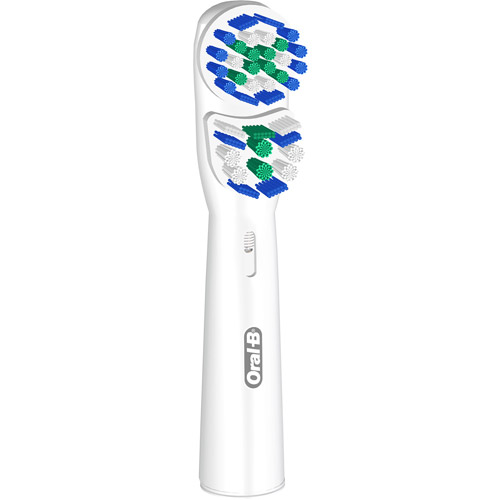 I would also recommend purchasing the Oral-B Professional Dual Clean Replacement Brush Head
. My friend who gave me the toothbrush didn't realize that there are several different types of replacement heads. Depending on your problem area, you will find the perfect replacement head for you.
This was a great gift, and if I had been smart, I would have purchased one for myself years ago. Don't tell my son, but he's probably getting this for Christmas!