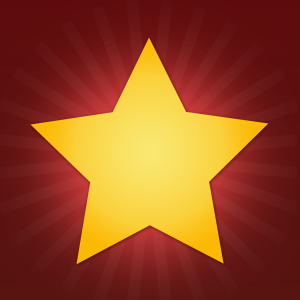 I'll be the first to admit I've had a little down time lately. Down time being stuck somewhere I didn't want to be with absolutely nothing to do but get on my iPad or iPhone to kill time. Waiting on movers, taking the MIL to her new doctors. My life is so full and fun right now!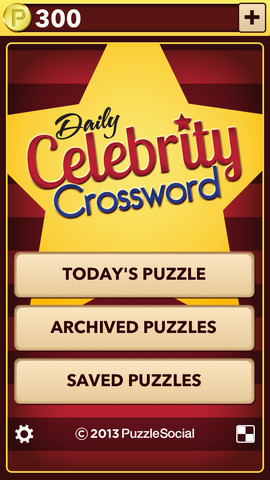 However, I do LOVE to read my tweets and play puzzle apps. Last week I told you about Ruzzle, and today's app will be the Daily Celebrity Crossword. It's fun and pretty easy. If you are looking for challenging, this is not the crossword puzzle for you. If you like to feel smart and actually finish a crossword puzzle without any help, this is the one for you!
You get a new puzzle every day, and that gives my life purpose!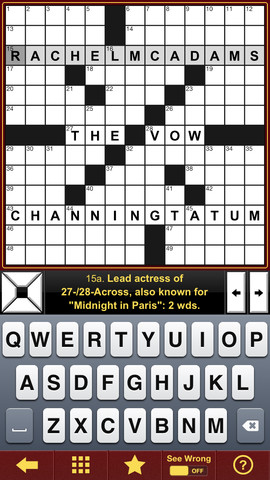 From the developer:
The 99-year-old crossword puzzle just got an update!

Daily Celebrity Crossword is the first and only daily crossword puzzle that features the latest in pop culture and entertainment. No more obscure references or devious wordplay, these puzzles are fun and meant to be finished by everyone! A brand new puzzle is published each night at 10pm Eastern.

Features:

★ A crossword puzzle that YOU can solve!
★ Written by the same people who write crossword puzzles for major newspapers and magazines
★ Universal app for iPhone, iPad, and iPod touch
★ "Sync puzzles" to automatically update your progress on each of your devices
★ Game Center leaderboards
★ Access to all of the Daily Celebrity Crosswords ever created!