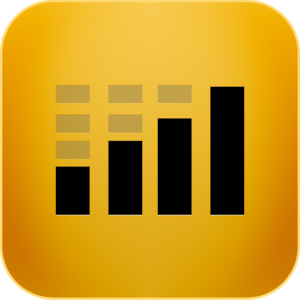 If you are like me, you have a workout playlist on your iPod that you listen to while you work out. AND if you are like me, and bored with said playlist, it's fun to shake up the workout with some different music apps. If you are looking for a fun radio app, that is designed to give you thirty minutes of music in the genre you want to listen to, you need to download Fit Radio. It's a free app, but it does have a premium edition that you can subscribe to. So far, I've been perfectly happy with the free version.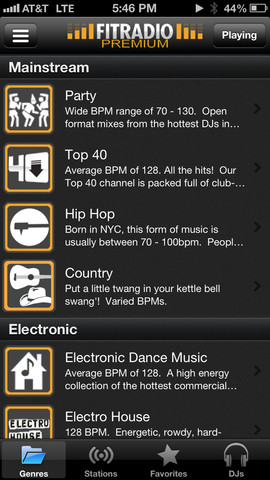 From the developer:
FIT Radio: The only fitness app that provides you with non-stop, high energy workout music to motivate your workout. Just press play and go!

CHANGE YOUR WORKOUT FOREVER!

FIT Radio is a web and mobile application that streams DJ-engineered music of all genres designed to AMP YOUR WORKOUT! Download the free app and let our DJs do the work for you. FIT Radio provides nonstop, on demand, professional mixed music right to your fingertips. Just Push Play and Go!

Pumping nonstop and original mixes of Top 40, Hip Hop, Rock, House, Indie, Dub Step (and more), FIT Radio is a must for the gym, for the car, and for the party!

With the FIT Radio app, you get:
•Custom mixes made and powered by the hottest DJs in the country
•Nonstop and highly energized music aimed to get you going and keep you moving
•Music that NEVER stops for annoying intrusive ads (unlike other music providers)
•Professional compositions with steady BPM and seamless transitions between songs
•An easy-to-use and fun music app that you can control based on your likes and preferences
•The opportunity to share your favorite mixes and DJs with friends using social networking sites

Due to FIT Radio's professionally produced mixes, high quality sound, musical variety, and simple usability, FIT Radio was nominated as one of the Top 7 Music Apps in World by readers and voters of Mashable for 2011. Download the free app now to see why so many others claim that FIT Radio is the best way to enjoy music on your iPhone. FIT Radio is the perfect way to end the search for high-energy music once and for all. Don't be the last Party Rocker on your block to download the app; after all, everyone is doing it!