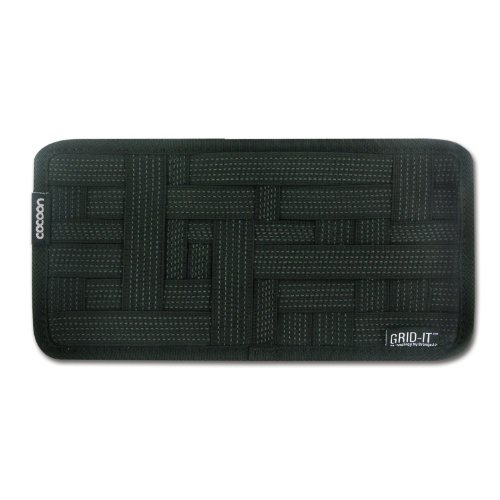 What is this? and why would you possibly want it?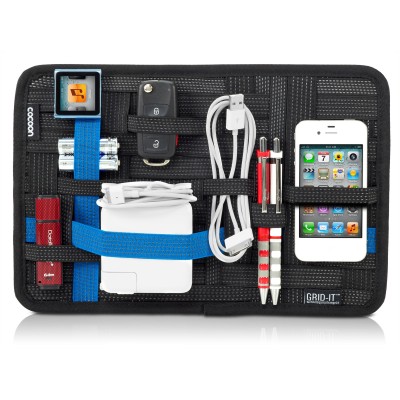 Because you can use it for this.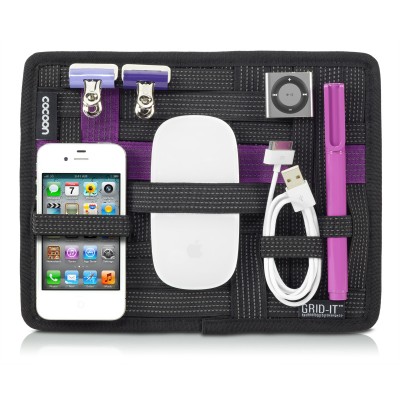 Or this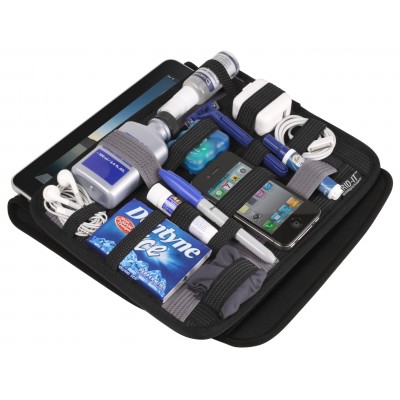 Or this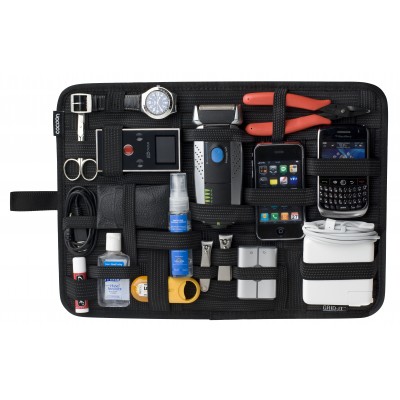 Or even this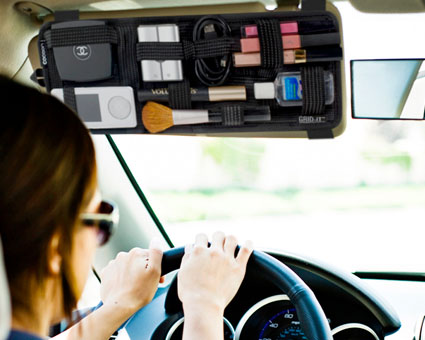 The Cocoon GRID-IT Organizer
 is a must have for travel. You can slip it into your laptop case, backpack, suitcase, or even use it on your visor in the car. It is fantastic for storing all those cords and various little things you need to grab a million times on a trip that always end up in the bottom of your suitcase.
From Cocoon:
The Ultimate Organizer! The Grid-It system provides endless configurations for your digital devices and personal effects. Conveniently sized for your current laptop bag or travel case, you will save time on the go by easily finding what you need. GRID-IT! is the most versatile organization system available. With a rubberized woven elastic object retention system for gadget organization you'll have endless configurations to hold items firmly in place. Intelligent, functional design is at the heart of each and every Cocoon bag and case. Our concept was to create a place where the technological extensions of our lives and work could be kept safe and organized; this is design with a purpose. Cocoon represents a transformational place in which digital darlings and techno toys metamorph from mere mechanical shells into beings reflective of who we are and what we do. These bags are made to protect and safely transport our most precious virtual cargo as we navigate the real world. Wrapped up in their Cocoon, our digital devices are good to go. Organic, biomorphic shapes and futuristic materials that form the protective outer shell characterize this first Cocoon collection. The interior is the soul and features, GRID-IT! , an internal organization system that allows the user to customize and reconfigure the interior organization as their needs and cargo evolves. After all, the essence of Cocoon design is constant evolution.
It comes in an assortment of sizes and colors, so you are sure to find one just right for you. Wouldn't this make a great gift for that tech or gadget geek in your family?