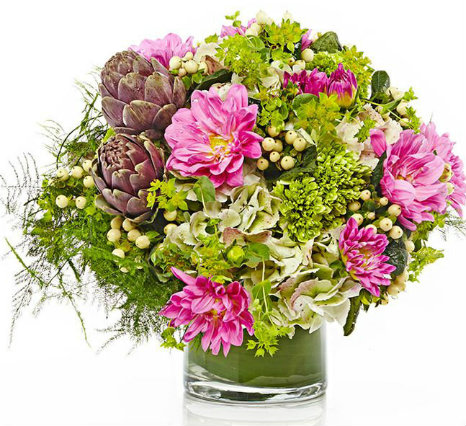 hbloom.com is a great site if you need to send a gorgeous, unusual, one of a kind arrangement to someone you love.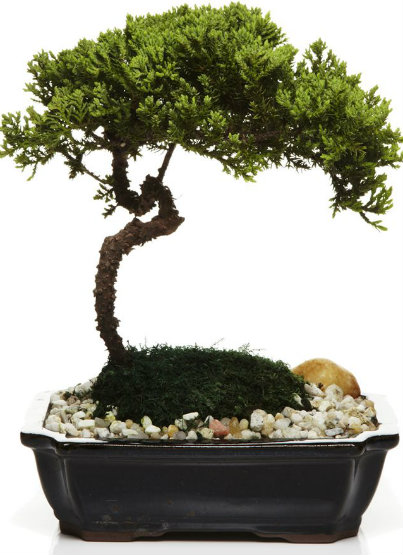 They have arrangements suitable for men and women, boss or friend, anyone on your list for a birthday, get well, thank you, or thinking of you gift.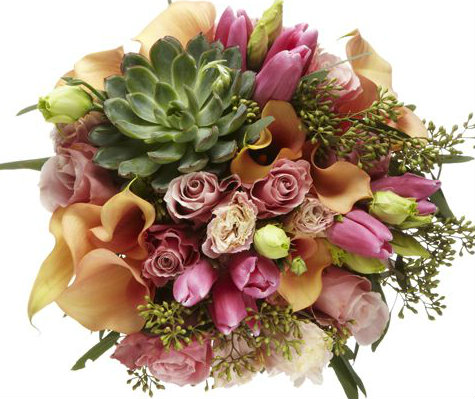 Don't you adore succulents? I do! I have them all over. It's low maintenance on my part and so gosh-darn cute!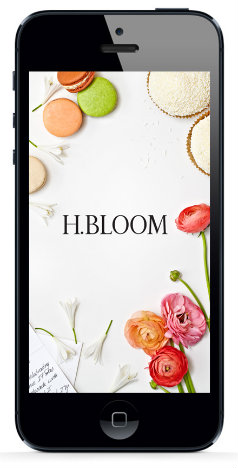 Did I mention they even have an app? Yep, there's an app for that.
Want to know the great thing that sets hbloom.com apart from the rest?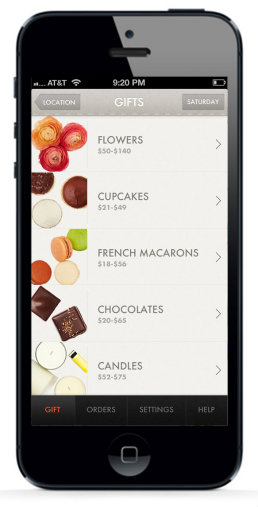 You can add candles, candies, or even SPRINKLES cupcakes to your order! Now that's special! And if you sent this to me with Sprinkles cupcakes, I would love you forever. Promise.
Now, hbloom.com isn't everywhere, YET. But they are available for delivery in New York City, Washington DC, Chicago, San Francisco, Dallas, Boston, Atlanta, Los Angeles, and Las Vegas. So check to see if your area (or the gift recipient's area) is covered for delivery.
From H. Bloom:
In addition to gifting, H.Bloom has a wide array of offerings for any floral or plant need one might need. The company's main focus is subscriptions, both residential and commercial. H.Bloom's residential collection consists of multiple styles and price points to fit any taste. People can choose the collection that is most appealing to them, then they can choose to receive their flower weekly, biweekly, or monthly. Once the simple ordering process is complete, consumers get to experience the joy of having beautiful fresh floral arrangements delivered to their home. H.Bloom's business subscribers work with an account executive to create a unique, aesthetically suitable concept for their space. From there, H.Bloom's design team create beautifully styled arrangements that are switched out weekly.

H.Bloom has a team of technical engineers that have build out software that is revolutionizing the very antiquated floral industry. These systems enable H.Bloom to keep their prices low and their floral and design quality high. In addition to gifting and subscriptions, H.Bloom also does spectacular events and weddings.

The H.Bloom gifting app is a seamless, convenient way to have the joys of life, hand delivered. In addition to H.Bloom flowers and plant offerings, consumers can also get other products through the vendors we have teamed up with in each of our cities. Here in Dallas, we work with Chocolate Secrets for bon bons, french macarons, and truffles, Tart Bakery for cake balls, Sprinkles Cupcakes for cupcakes, and Niven Morgan candles. Gift prices range anywhere from $15-$115. It is fantastic for both personal and professional use, making it both easy and affordable to send gifts to people locally, or in our other markets.
Check out their site today and be sure and bookmark because I just know you'll want to place an order soon!