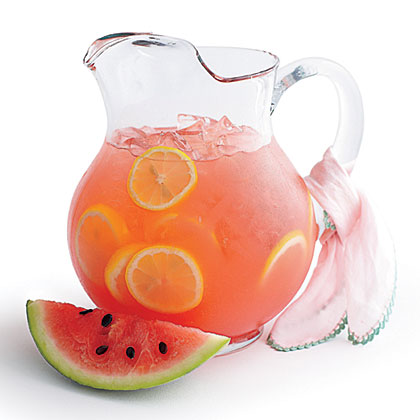 In these dog days of summer, this refreshing drink will cool you off and make you smile! From Southern Living Magazine, an easy, crowd pleasing beverage for you!
Watermelon Lemonade
10 large lemons
6 cups water
1 1/2 cups sugar
1/4 teaspoon kosher salt
4 cups chopped watermelon
1 cup water
Ice
Squeeze juice from lemons to equal 2 cups; reserve 4 squeezed lemons. Bring 6 cups water, sugar, and kosher salt to a boil, stirring occasionally. Remove from heat; add reserved lemons. Cool; strain into a large pitcher. Process watermelon and 1 cup water in a blender until smooth; strain into pitcher. Stir in juice. Serve with ice.