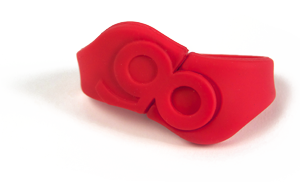 What could this possibly be?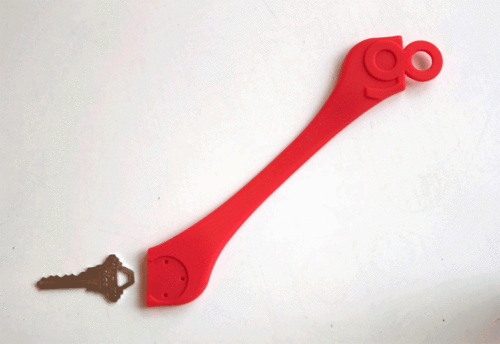 It's a wrist band that hides your house key, or car key, or any key you want to keep on you while you are out running, riding a bike, walking the dog, at the gym, etc.
From Gokey:
Gokey is not only stylish but serves a purpose. While there are many work arounds for storing keys, none of them offer a worry free experience. Gokey alleviates this running stressor and brings peace of mind to your jog.

The key is easy to insert and is fully concealed when the bracelet is closed so no one needs to know your wrist band's secret. The sleek, modern design makes gokey easy to wear when working out or from day to day. The silicone rubber is sweat proof, flexible, stretchy, and resistant to wear.

The closure of Gokey is one of the most exciting features. The key itself acts as the initial closure for the bracelet with the friction between the key and the silicone creating a secure connection. For added security the "go" logo creates a button closure so the wrist band isn't going anywhere.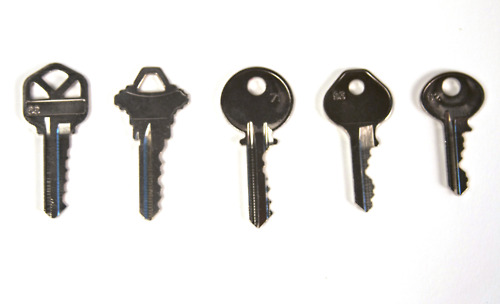 Gokey can hold one key at a time. The internal cavity fits most standard house, lock, and locker keys. Keys up to 2.25 inches (5.7cm) long and with a head size 1 inch (2.5cm) across or smaller fit comfortably into the cavity.

We tested many key styles with Gokey. The most common house keys are #66 and #68 (the two on the left). If you find either of these numbers on your keys you are good to go. If you have a different kind of key, check this image to see what we have tested. There are thousands of keys out there so we couldn't possibly test them all but go by the measurements and you will be fine.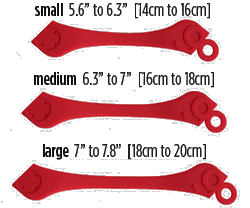 They come your choice of blue or red, in three sizes, and you can purchase directly from getgokey.com for $14.99. I can think of five people right off the bat that are getting one of these for Christmas!