I love magnets. I'm not one of those people that covers my refrigerator with magnets – but I do have a magnetic board in my home office and one in my pantry for all my random stuff. I also love a good holiday as you know!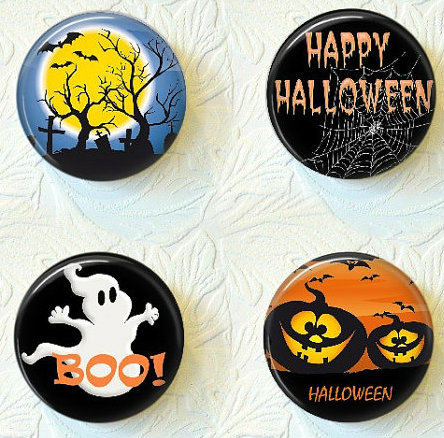 I just ordered some really cute Halloween magnets from Sunny's Gift Shop on Etsy. Right now, they have a buy three get one free offer.  You can get four magnets to a set for $5.50, which I think is a great price so pick up several sets for yourself and to give as gifts. The great thing is you could give someone just one magnet, or all four, and you are still going to be the most thoughtful, fun person they know!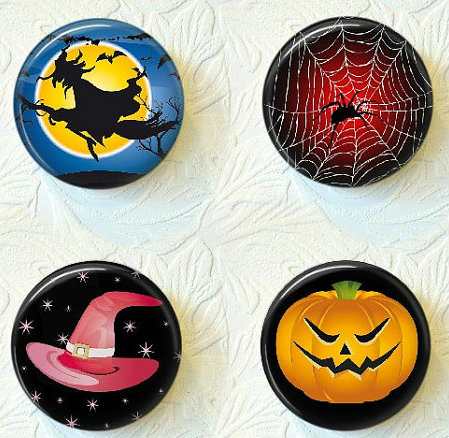 I ordered this cute set of Fall Leaves too!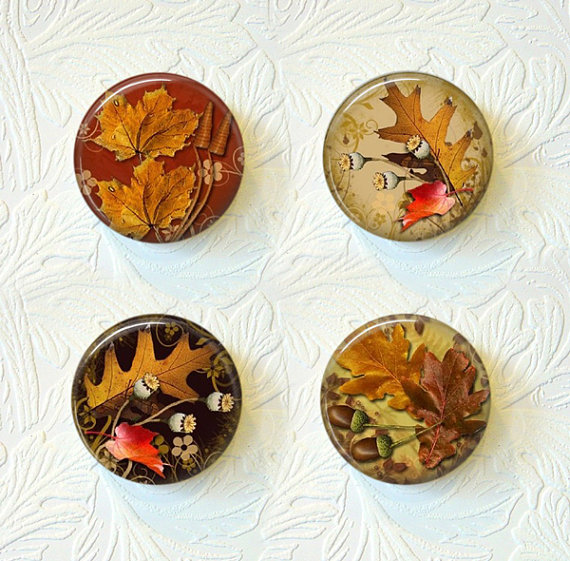 Sunny's Gift Shop has lots of themes to choose from, so I hope you check out the inventory and order!
PS, I did check with Sunny and she will have Christmas magnets in her Etsy store soon! I will definitely be ordering those! What cute teacher gifts, and coworker gifts!