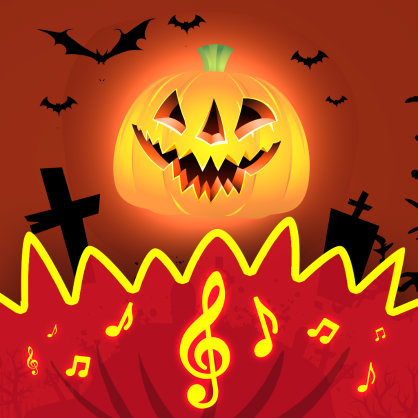 Fall has finally arrived here in Texas. You will be happy to know that I have finally had my first Pumpkin Spice Latte. I have to wait until it's cold enough in the morning to have hot coffee. Iced Pumpkin Spice Latte is not nearly as good as hot!
And I'm giddy with my fall baking. I love, love, love to bake. I avoid it at all cost because I am not one of those bakers that can resist eating and it goes straight to my tummy and hips. But in the Fall I can be the most wonderful neighbor and friend and gift everyone around me and just keep one or two little goodies for the hubby and me.
And, another great thing about Fall is the holidays. I've decorated my house and porch with all my Halloween decorations and this month I will give you a fun, free Halloween app every week. Now, there are lots of scary, creepy apps out there so if you want those, just search the app store, but I'm into fun and kid friendly. So that's all you will get from me this month! Boo!
First app for you for Halloween is Halloween Wallpapers & Ringtone – Scary, Horror, Spooky & Funny Wallpapers, Images, Background, Music & Ringtones. It's a great free app with tons of wallpaper and ringtone choices so your smartphone gets in the full spirit of Halloween! My only complaint about this app is there are over 40 ringtones and I would like them identified better than just Halloween 1, 2, 3, etc.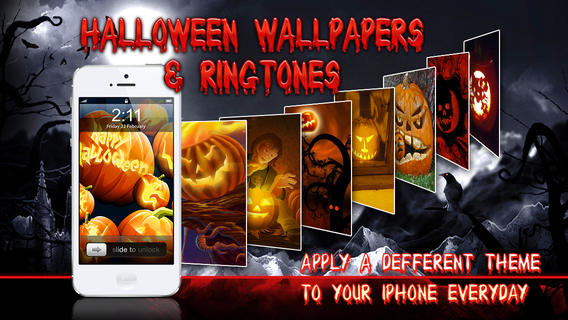 From the developer:
Halloween is back, so get in the groove mate! Pimp your phone by amazing Halloween wallpapers! FANTASTIC collection, HD & unlimited choices for everyone. You want more? Then try out the mind-blowing ringtones. Pimp your phone with the scary, funny & exciting ringtones and have loads of fun!

Features
-AMAZING collection of HD images
-UNLIMITED HD quality wallpaper
-Free & unlimited download
-FANTASTIC quality of ringtones & music
-Regularly updated

Pimp your phone with the amazing Halloween wallpapers & ringtones.