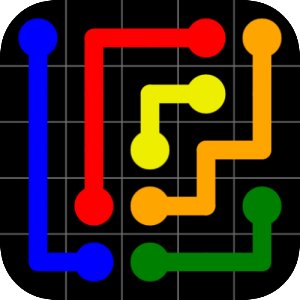 I rarely do game apps because there are a zillion out there. My husband is a big Angry Birds fan. I like puzzles. Simple, easy puzzles.
If you are looking to kill time while sitting in a waiting room, or on jury duty, or any other activity that involves a lot of sitting and waiting, a great puzzle game is Flow Free. It starts out easy but gets more complicated as you advance to higher levels.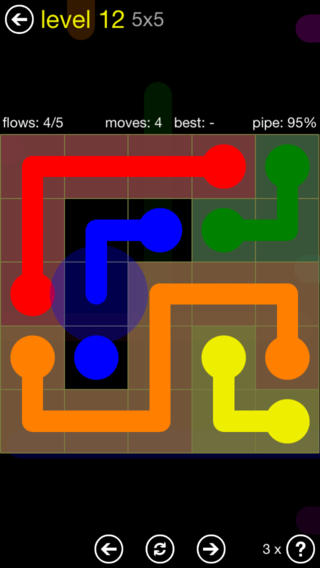 Simple enough. You just connect the dots.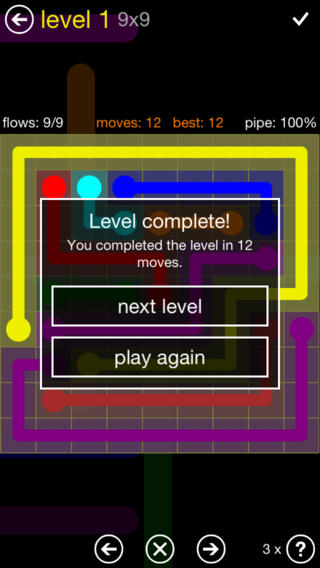 From the developer:
Flow Free is a simple yet addictive puzzle game.

Connect matching colors with pipe to create a flow. Pair all colors, and cover the entire board to solve each puzzle. But watch out, pipes will break if they cross or overlap!

Free play through hundreds of levels, or race against the clock in Time Trial mode. Gameplay ranges from simple and relaxed, to challenging and frenetic, and everywhere in between. How you play is up to you. So, give Flow Free a try, and experience "mind like water"!

*** Flow Free features ***

* Content
– Over 1,000 free levels available in Free Play mode
– 10 different board sizes
– Free Classic, Bonus, Bridges, Mania, and Jumbo level packs
– Additional level packs available for purchase


* Challenge
– Game Center achievements as you solve levels and complete packs
– Track your completion of each level in Free Play mode
– Strive for accuracy in Free Play using the fewest, most efficient moves
– Strive for speed in Time Trial for the most and fastest solves
– 20 scored Time Trial variants to choose from by board size and duration

* Look & Feel
– Smooth, polished touch interaction
– Colorful UI
– Fun sound effects
– Clean vector graphics and animations
– Labels available for color impaired players