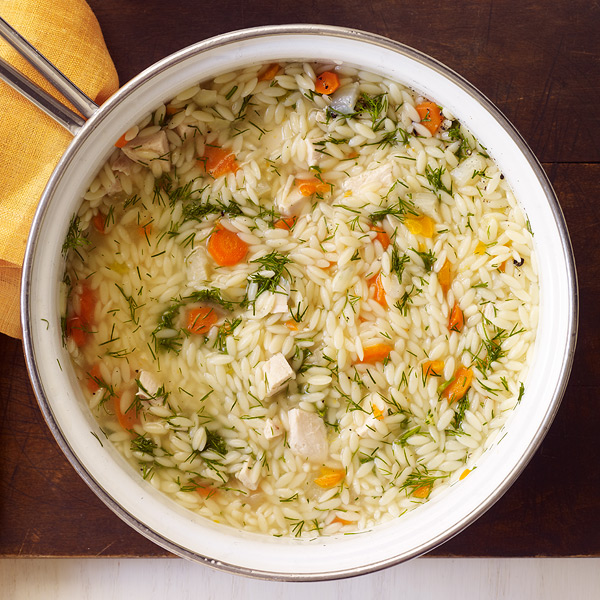 I'm kind of on a soup kick, if you haven't noticed! Here is a great recipe from Weight Watchers and only 4 points plus!
Chicken, Vegetable, and Orzo Soup
8 cups reduced-sodium chicken broth
1 tsp table salt, or more to taste
1/2 tsp black pepper, freshly ground (or more to taste)
4 medium uncooked carrots, thinly sliced into rounds
1 medium uncooked fennel bulbs, thinly sliced and then chopped (or to taste)
1 cups uncooked orzo
2 cups (chopped) cooked skinless boneless chicken breasts
1/4 cups fresh lemon juice
3 Tbsp dill, fresh, chopped, divided (or more to taste)
In a large soup pot, combine broth, salt and pepper; bring to a boil over high heat.
Add carrots, fennel and orzo; bring to a boil.
Reduce heat to low and simmer, partially covered, until orzo and vegetables are tender, about 8 to 10 minutes.
Stir in chicken; cook until heated through.
Remove pot from heat; stir in lemon juice and dill. Yields about 1 1/4 cups per serving.