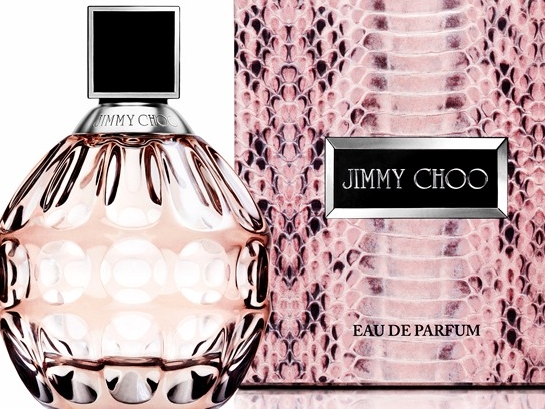 My new favorite perfume. I actually bought for a friend who wanted for her birthday, and loved it so much I put it on my Christmas wish list. Jimmy Choo Eau De Parfum Spray
 is a fabulous scent. The link I'm giving you at amazon.com is for a 3.3 ounce bottle for under $50. The same size is $98 at Sephora! Now, here's a tip for you in case you are looking for some sage wisdom from The Average Consumer. Normally, I would be a little hesitant that it is so much cheaper on Amazon. However, I have never had an issue with Amazon when needing to return an item. That being said, this product is shipped and sold from Amazon, whereas sometimes the items come from another vendor through Amazon. I would have absolutely no hesitation buying this from Amazon since it is actually sold and shipped by Amazon. And, it's perfume ladies! It's not cologne. So that is a great price.
Now, on to the deets:
An expression of the modern woman's aura, this scent at once conveys strength and beauty, glamour and confidence. Luminous green top notes join a heart of rich and exotic tiger orchid and lingering base notes of sweet toffee and Indonesian patchouli to leave a sensual memory on the skin. For the bottle, the opulence of jewel-colored Venetian Murano glass inspired its faceted design.

Notes:
Mandarin, orange and pear combined with hints of orchid, patchouli and toffee.
I think it is a very light scent, but it has staying power. Not overpowering at all, but I can still smell it at the end of the day. Definitely a winter scent for me. See that word up above? Patchouli? I usually steer clear of anything that smells like that because it always reminds me of my hippie days. But I'm starting to rethink it. It's in my new favorite body wash, and now in my new favorite perfume.
So, if you want a new perfume, now's the time to put this on your Valentine's Day wish list. Or hell, just go pick it up for yourself. You deserve it! The bottle is gorgeous, and looks great on my vanity.