One of my preferred stores is T. J. Maxx. The same company owns T. J. Maxx, Home Goods, and Marshalls, so what you find at one store, you can usually find at the other. I would venture to say that I am in one of the three stores at least once a week. I buy all my purses at T. J. Maxx, in addition to clothing, and beauty products. I am lucky enough to have a Home Goods by me, where I go bonkers on lamps, rugs, greenery, dishes, bowls, pet toys, decorations, oh brother do I love that store. I took my sister-in-law to Home Goods while she was visiting over Thanksgiving and she went bonkers too.
Anyway, this is one of those blog posts where if you already know this, let's just pretend it's news to you and I'm the one telling you this. T. J. Maxx is now online! Yes, boys and girls, you can shop for home goods, handbags, jewelry, clothing, shoes, gifts, etc., etc., etc., all from the comfort of your home. I'm in heaven.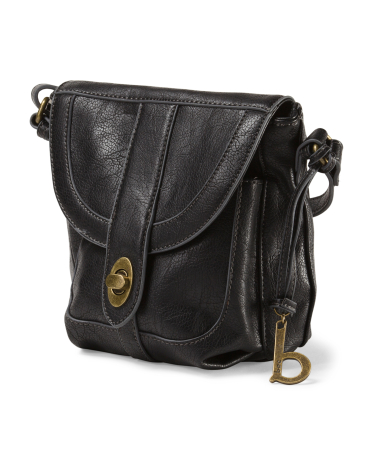 Cute leather Born handbag for $30. Cha-ching.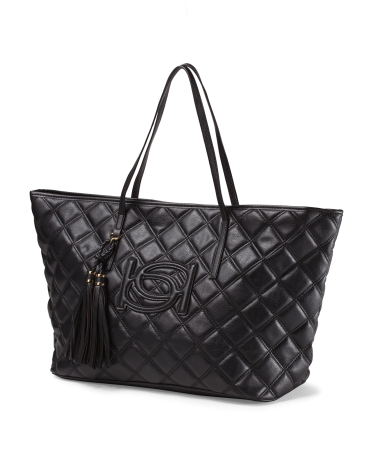 Bebe quilted tote $40.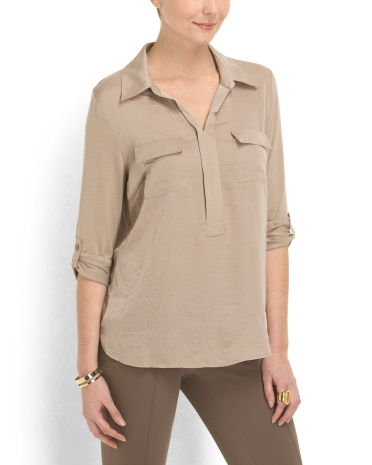 Cute Ellen Tracy top for $25.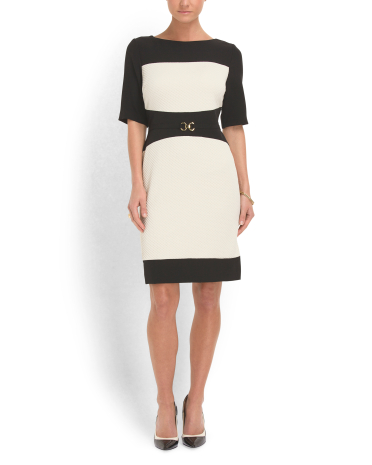 I love this knit dress for $40.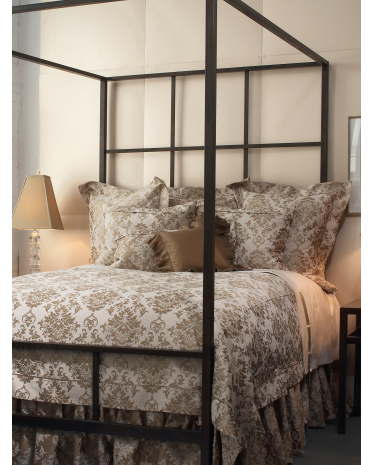 They also have wonderful bedding. My friend Sally-Gally recently purchased a new home and did the entire guest room (or as I like to call it, my room) from Home Goods.
So, if you have never shopped at T. J. Maxx, Home Goods, or Marshalls, I urge you to check them out. They have tons of name brands at very discounted prices. If you only have a T. J. Maxx or Marshalls in your area, the stores carry the same items that Home Goods carries, just not in as large of a selection. And if you don't have any of these three stores in your area, or you are like me and just prefer to shop online, then you need to add tjmaxx.tjx.com to your bookmarks.