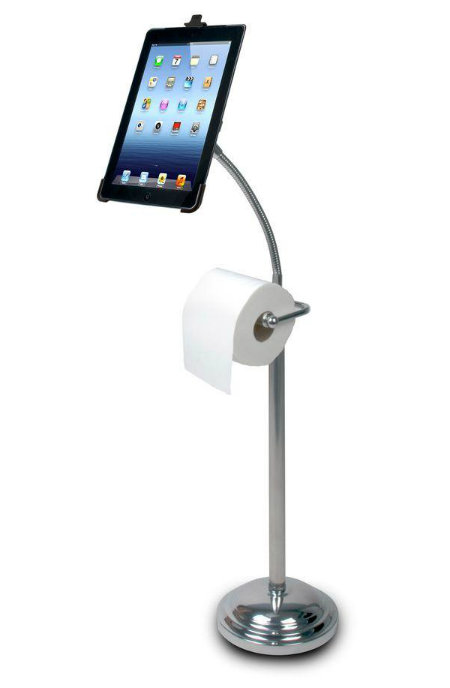 This may be a little too much for some of you, but I continue to get this in my email from Amazon as a daily deal, and it really is ingenious! I think it's a guy thing. So I'm sure if you are a guy, or looking for a guy gift, the Digital Pedestal Stand for iPad with Roll Holder would make the perfect gift. Guys tend to spend more time reading in the bathroom than girls.
I will tell you that this price fluctuates a lot on Amazon, so if you are ready to purchase, make sure it's showing up as $35. They also have a Universal Tablet holder for $55.
In general I think having an iPad stand would be great for a lot of purposes, I just wouldn't want mine with a roll holder! Amazon has lots of those kinds too!