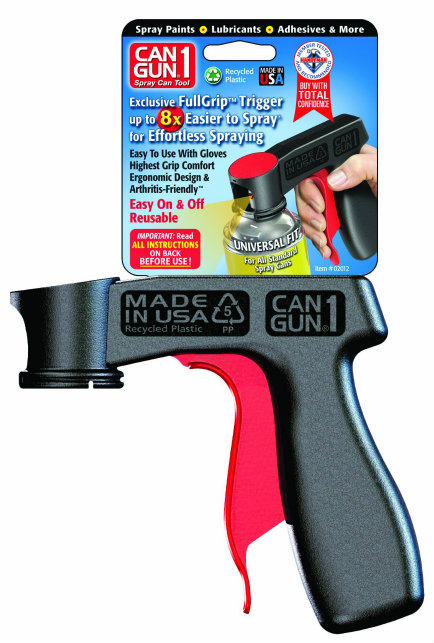 Recently, I spent an afternoon spray painting lanterns and picture frames I'm going to use at the rehearsal dinner for my son's wedding. It's not until October, but it get hot in Texas here pretty darn quick, and it will still be blazing in October, so me being the organized person I am, I went ahead and did it now while it is still nice and cool.
It would have been a lot more difficult had I not purchased the Can-Gun1 Premium Can Tool. The grip snaps on to the can of spray paint, and makes it easy and spray without any mess or fuss! Universal fit for all cans. Fits all hand sizes. Ambidextrous. Arthritis-friendly comfort grip design.
I will never spray paint without one of these again!