Raise your hand if you still call it Oil of Olay.  I have fond memories of watching my mom use Oil of Olay products when I was younger and wanting to use them myself.  Apparently at some point it changed its name to just Olay, but I still refer to it as Oil of Olay.  Okay, I'm old.  I think that has been well established.  But on the inside I am still 18.  And I have the face of a 30 year old.  At least that's what I tell people.
For at least 20 years, at the recommendation of my dermatologist, I have used Olay Complete as my daytime moisturizer.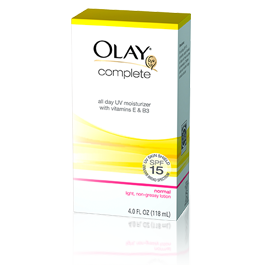 I keep an Olay facial scrub in my shower for a little morning exfoliation.  My current favorite is Total Effects Scrub, although there are several to choose from, depending on your skin needs.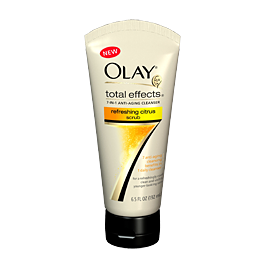 I rotate my nighttime moisturizers so I get all areas covered, at least in my mind.  One in rotation is Regenerist Micro Sculpting Cream.  I must admit this is my least favorite, only because it is a little sticky, but the morning results are great.  Otherwise, you know it would be out.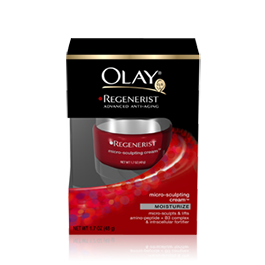 And my current body wash is Olay Silk Whimsey.  Love the smell!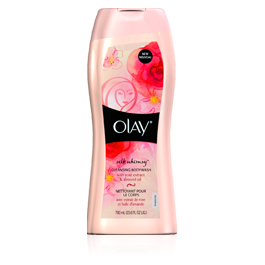 All Olay products are very reasonably priced.  Some may even call them cheap.  I call them effective.  Check out Olay's website for a complete list of all products and information.