Remember a few weeks ago when I told you about Sally's Beauty Supply Generic Brand? This will be the opposite of that.  Kerastase is the most expensive of all my hair care products. Pricey, but like me, darn well worth it. As I told you before, I like to switch it up a little in the shower.  I have about four shampoos and four conditioners at all times on hand in my shower. The Kerastase line is mainly for color treated and/or damaged hair. Much like my mascara addiction, I think each serves its own purpose.  Kerastase is a division of L'oreal, and can usually be found in all high end salons.  I'm not a high end kind of girl, so I buy mine from drugstore.com.
I use the Kerastase Resistance Age Recharge Lipo-Replenishing Shampoo, which gives me a lot of body and shine.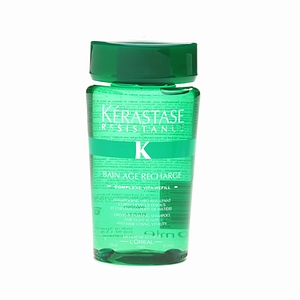 Kerastase Nutritive Lait Vital Proteine Conditioner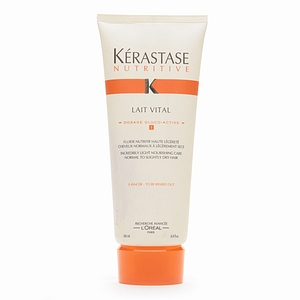 Kerastase Nutritive Oleo-Relax, Smoothing Controlling Care    A teeny, tiny, itsy, bitsy amount of this oil will leave your hair silky and shiny.  I have used mine almost daily for two years and I still have over 1/4 left.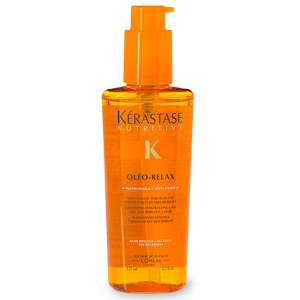 I have also tried the Kerastase Nutritive Oleo – Curl Definition Cream for Thick, Curly Hair, and must tell you I was a little disappointed in it.  Hence, I have not purchased any of their other styling products.  Let me know if you have tried any of the Kerastase brand or if you have a favorite hair care line in the comments section.