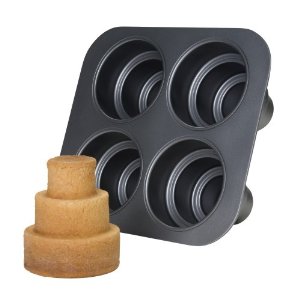 As soon as the temperature dips below 100 degrees, I'm ready to start baking! I love this time of year. My waist? Not so much. I found this adorable cake pan over the summer and have been dying to make these little mini multi-tier cakes! You can decorate each one the same, or use different icing and/or decorations on each!
Speaking of cakes, I just have to share my all time favorite cake pan. I spent the extra money a few years ago, after always tossing the cake pans I purchased at my local grocery store, and purchased the Calphalon Cake Pan. It is very sturdy, evenly distributes the heat while baking, and the cake always comes out without a struggle. It is a lot more than the normal cake pan, but I have used mine now for at least six years and it still looks brand-spankin' new.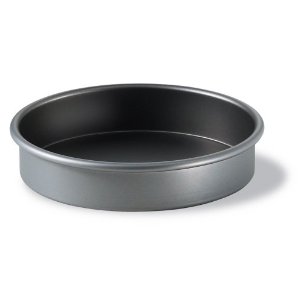 Let's do some fall bakin' y'all! Lots of fun recipes coming up in the Consumer Cafe for October.