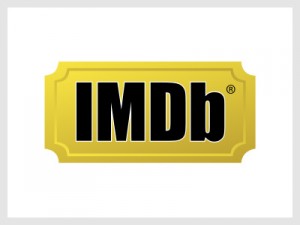 As I watched a commercial yesterday for the new HBO show, "Luck", I immediately went to my IMBd app to read about it. This app is a great resource for reviews of movies, and my favorite, is to see an actor on a TV show or movie when I can't think of their name.  I can look up the show to find the actor, and from there you can see everything the actor has ever been in. That helps a lot when your memory goes, or if you want to just show off to your friends. These are the things I do.  I live of the edge.
According to IMDb website:
IMBd (Internet Movie Database) is the world's most popular and authoritative source for movie, TV and celebrity content. The IMDb consumer Website (www.imdb.com) is consistently ranked as one of the most visited sites in the world with more than 110 million unique visitors per month. IMDb offers a searchable database of more than 2 million movies, TV and entertainment programs and more than 4 million cast and crew members. Consumers rely on the information IMDb.com provides — including show times, trailers, reviews, photo galleries, NewsDesk, quotes, box-office data, editorial feature sections and Watchlist — when making viewing decisions. IMDb is accessible in a customized, platform-optimized manner on leading mobile devices via its popular "Movies & TV" app for iPhone, iPad, Android phones, Android tablets, Windows Phone and its mobile-optimized website.
Did I mention it's a free app? Another great reason to download now.