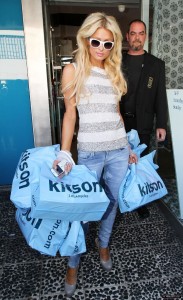 Kitson is one of those shi-shi stores you always see in pictures taken by paparazzi of celebrities. Way too shi-shi for me. Turns out not so much. They have some really cute items, and are very reasonably priced. If you look on their brand listing, you will see they carry a lot of high-end brands. You can shop by brand, by category, or even by celebrities captured in pictures wearing their merchandise. Feel fancy yet?
First, let me tell you my favorite thing about this site. As a web connoisseur, I hate looking at items that are separated by page.  Some offer the option of seeing all pages, but only after you scroll to the bottom of the first page. Once you hit "all", it pops you back to the top of the page again. Kitson is the only site I have seen where once you hit "all" it keeps your place on the page and you can continue to scroll. Nice job Kitson! It's the little things with me.
I'll start with the gifts and novelties category.
The Moshi-Moshi Pop Phone that attaches to your iPhone. My husband got me this for Christmas and I love it. And look, I'm just the same as Eva Longoria. Except mine is pink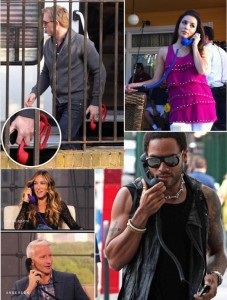 Funny candles for the birthday cake for $7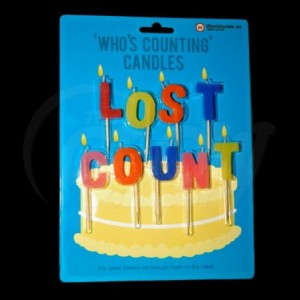 They also have lots of funny stuff with the F word, and weed, but I won't post those because I'm not into those things. You believe me, right?
They have jewelry, like these initial necklaces for $68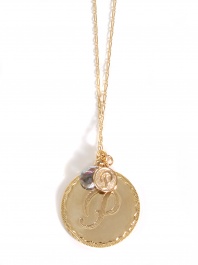 They have a large selection of clothing, shoes, and accessories for men, women, and children.
There is a clearance section with all of the above categories.  I found this cute cosmetic bag for $7. They have totally "bitchy", "available", "neurotic", "sarcastic", "trashed", "available", and "lovable", all on clearance. All of these categories apply to me.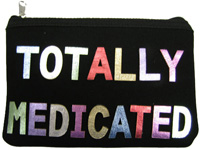 They also have perfumes.  A large selection of Bond No. 9 perfumes. I have always heard these perfumes are fabulous; they are just a smidge too pricey for me. I love the bottles though.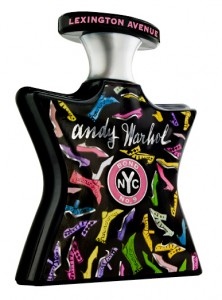 They are works of art.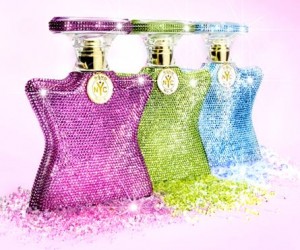 Let me know in the comments section what you think of this week's website!