Recently, one of my family members underwent some surgery that made it difficult for him to get in and out of a vehicle. I just happened to see the Stander Metro Car Handle Support on QVC, and ordered it for him. I was amazed at how sturdy it is, and immediately had to tell everyone they needed to order it too. I'm bossy like that.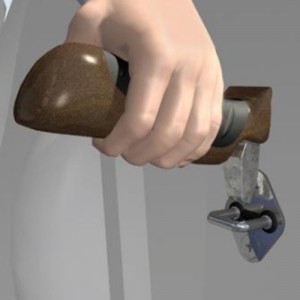 Every car should have a U-shaped striker on the door frame. The door handle fits into the striker and provides much more stability for someone having trouble getting in and out of a car, than you would by using the arm of the door to steady yourself. The striker is located on both the driver's side and passenger side of the vehicle. Quite frankly, I never noticed the striker before. Now I have a use for it. Anyone know why it is there originally?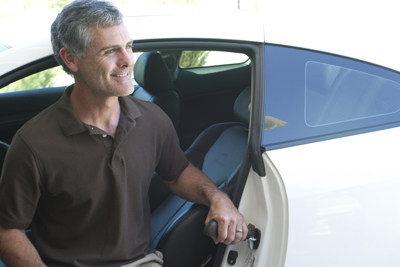 One little tip, you have to remove the device before closing the door. I learn everything the hard way, and then share with you. It doesn't hurt your car, it just won't allow the door to close. Oopsie.
I showed it to my sister-in-law, who is an occupational therapist, and even she was impressed with it. I think if you have anyone in your family who is elderly, or disabled, or undergoing surgery of some sort that will leave them a little unsteady, this is a great device to have.
You can go to the Stander website and watch a video on the product. Look around while you are there to see lots of other great products.