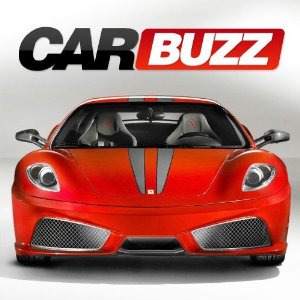 Think I'm all about girly stuff? Today I bring you a very manly-man app, CarBuzz.  This free app gives you all the latest pictures, information, and stories on nothing but CARS. What better way to spend your idle time while waiting at a doctor's office.  You don't want to pick up one of those germ-filled magazines, trust me!
From CarBuzz:
CarBuzz is a new and exciting application that provides car enthusiasts with all of the latest news and information from the automotive industry. Featuring reviews, rumors, updates and beautiful pictures of the latest automobiles, CarBuzz is the only application a car lover will ever need on his/her iPhone, iPod Touch or iPad.
– News
– Rumors
– Previews
– Reviews
– Features
– Pictures
– Spy Shots
– Automobile technical specifications
– Social networking with other car lovers

And let's not forget all of the technical advantages:
– Works with all iPhones, iPod Touch and iPad
– Multitasking compatible
– Fast Switch capabilities
– Lightening quick picture loading times
– HD Images
– Saving Pictures
CarBuzz is updated every day, without exceptions. Our journalists and bloggers are hard at work, providing you with numerous and varied rumors, news and information on a daily basis.
So, get your motors running and download this app. Zoom, zoom, beep, beep . . .