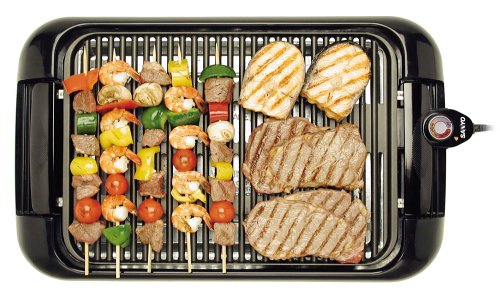 I love to grill. I love food cooked on the grill. It is July now and it is too hot to grill unless I want to eat dinner at 7:00 a.m.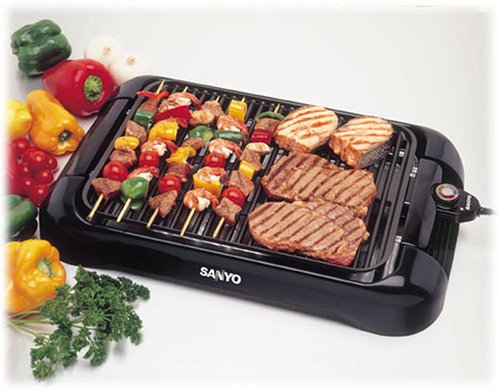 So, I found this great solution for $40. The Sanyo Electric Indoor Barbecue Grill
 has an extra-large 200-square-inch nonstick cooking surface. The grill features adjustable temperature control with an indicator light, and its  heating element is built into the bottom of the grill surface for even heat distribution. The grill not only sears those tasty grill marks onto food, but its design also keeps food above and away from grease, fat, and other excess liquids for healthier cooking. The removable drip pan catches run-off fat, and by filling it first with water, it's easy to enjoy virtually smoke-free grilling. The unit's cool-touch handles and base provide added safety, and its nonstick surface and dishwasher-safe drip pan make for quick and easy cleanup.
I'll get back to my outdoor grill in October.