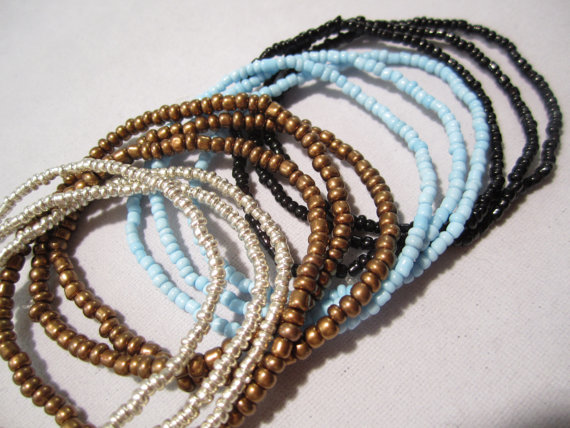 I have previously posted about etsy vendors that sell a bracelet similar to the Chan Luu bracelet. Those bracelets are made with seed beads. I still love them, but my new favorite bracelet is just a stretch bracelet made of seed beads. I love to pair these cute seed bead bracelets with my watch.
I originally bought the two sets above from ATLanyards. Once I opened the package, I realized that the turquoise seed beads are a little larger, as depicted in the above photograph. I really liked that size, so I wrote the vendor and asked if they could point out more that size on their site. They did, and I ordered more from the color selection below: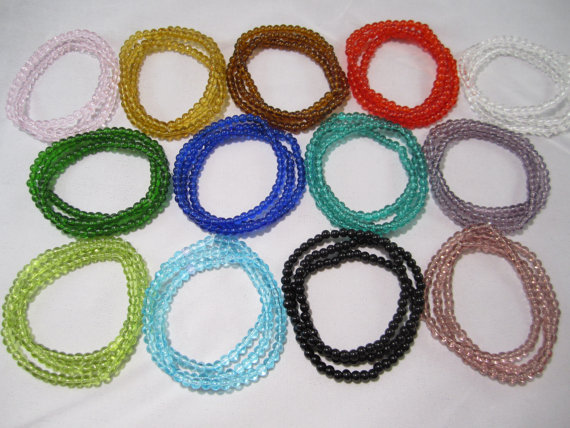 You cannot beat the price. The most expensive were the larger seed beads, and you get NINE bracelets for $11.
The smaller seed beads above were TWELVE bracelets for $8, and even in that set you get three of the larger seed beads. Now that I have both sizes, I'm glad I do, and I usually wear a few of each together.
I wrote Ali and Timmy at AT Lanyards and asked if I could have a discount code for my precious readers. If you use the coupon code "10PERCENT" when you place your order you will get . . . you guessed it . . . ten percent off your order. Aren't they nice?
The other great thing is they have five sizes to choose from. Most stretch bracelets just come in one size, and let's face it, we are not all one size. Be sure and specify the size you want on checkout.
Size X-SMALL- individual strands measure 6″ (children's size)
Size SMALL- individual strands measure 6 1/2″ (children's size)
Size MEDIUM- individual strands measure 7 1/4″
Size LARGE- individual strands measure 8″
Size X-LARGE- individual strands measure 8 1/2″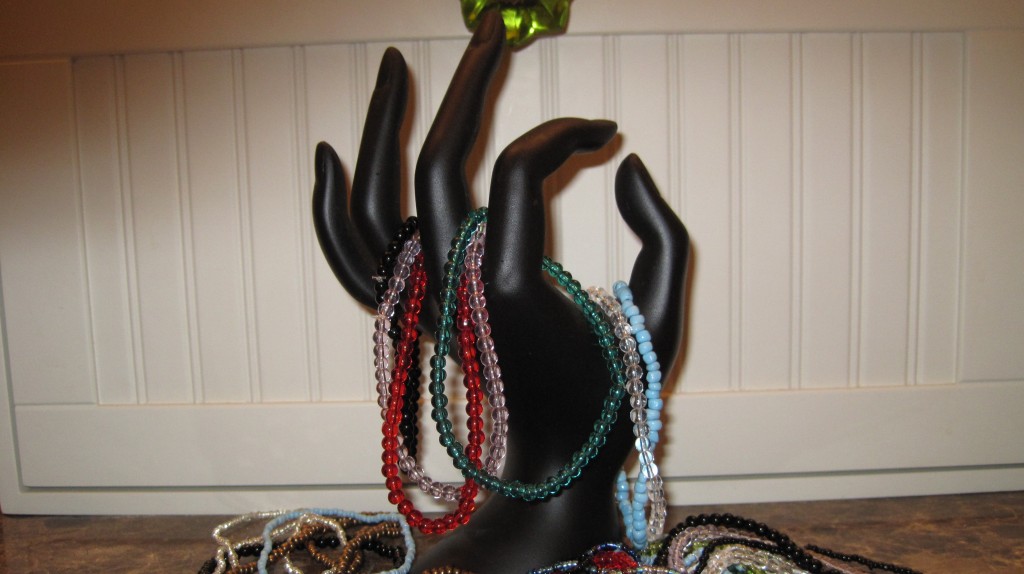 I really tried to take a picture of my hand to show you how cute these are paired with a watch, but it really loses something when you see it on my pale, freckled hand. Then I realized I had a hand model. I have this "hand" for my rings and bracelets, and the bracelets look so much better on "her" than me. Above are the larger seed bead bracelets.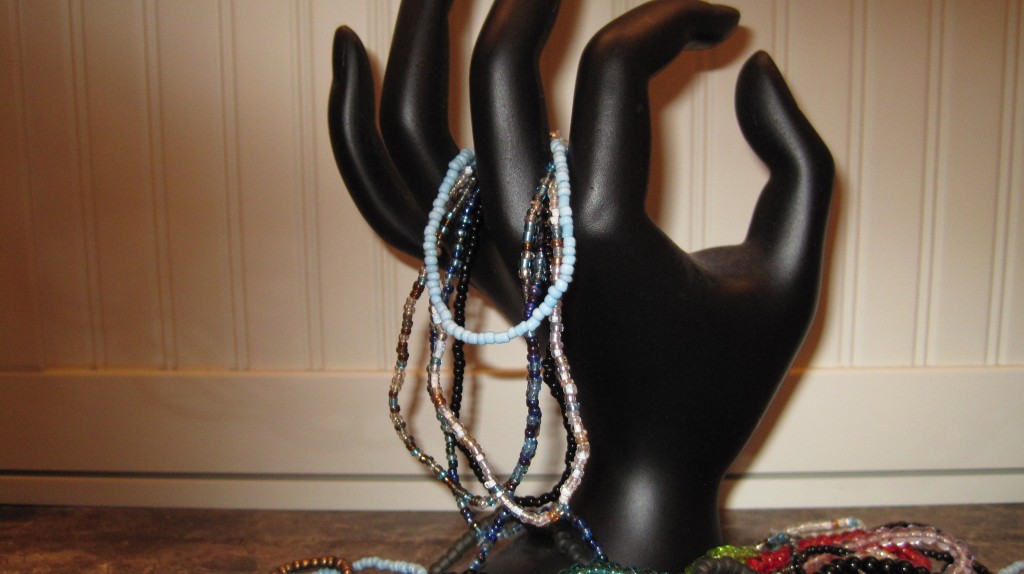 These are the smaller seed bead bracelets.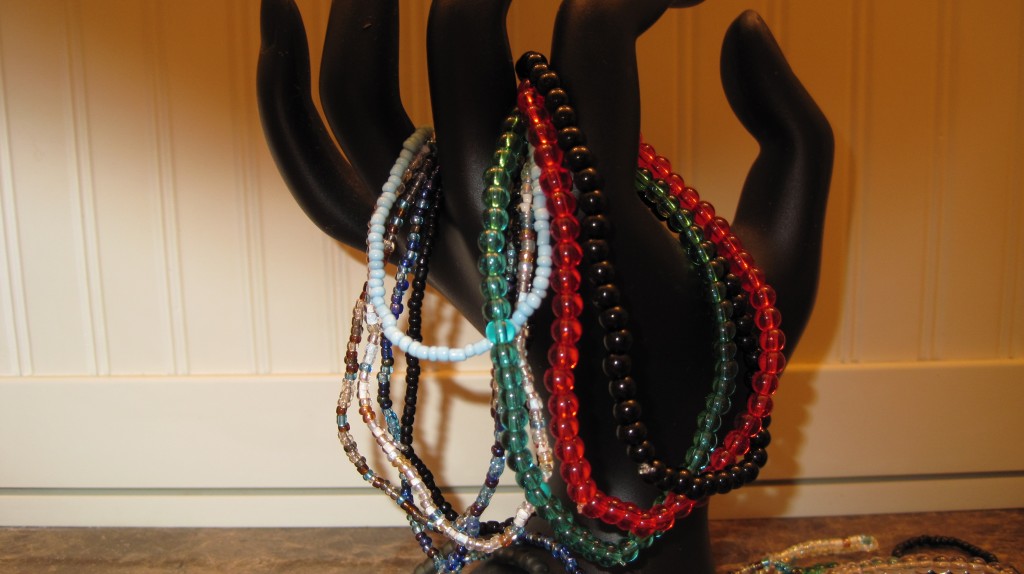 And here they are together.
I think they will last me forever. The stretch cord seems to be very well made. I have lots of fun mixing them with my watches, outfits, and other bracelets.
I hope if you order these you love them as much as I do. They have lots of other variations of colors to choose from. And they don't just sell bracelets, so check out our website of the week: ATLanyards.