I shared with you that a few months ago I finally got the idea to turn my built-in desk in the guest bedroom into my vanity area. I feel like a movie star every morning now when I get ready. I also love having a makeup mirror. So much so, I actually have three.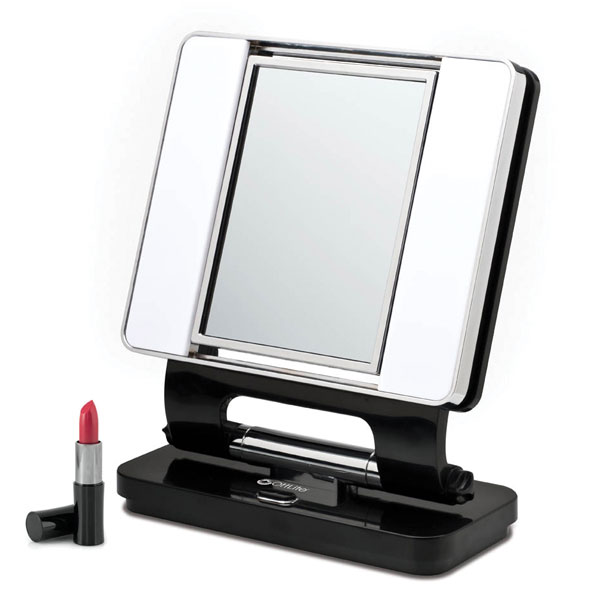 Originally I purchased the Ott-Lite Natural Daylight Makeup Mirror
, which is dual sided, with one side having a 5x magnification. Most people would be fine with the 5x magnification, unless you have to wear reading glasses, which I do. I have a wall mounted 10x magnification mirror in my bathroom, which is what my weak old eyes are used to, for seeing really, really close up. Hey, I don't want to see all my flaws, but what I really don't want is someone else seeing something that I don't know exists!
Back to the story. I purchased the Ott-Lite makeup mirror for $50. The built in desk is in a dark area of the room, so I knew I needed a lighted makeup mirror that provided natural light. I looked at a lot of makeup mirrors before choosing the Ott-Lite, and chose it after doing a side-by-side comparison in the store, and realizing that it really did have the best lighting.
Even though I loved the Ott-Lite, I really was missing my 10x magnification viewing, and found myself putting on my makeup, and then going to the bathroom to double check everything with my 10x wall mounted mirror. Not wanting to leave holes in the bathroom by putting the wall mount in the vanity area, I decided to look for a 10x mirror on a stand.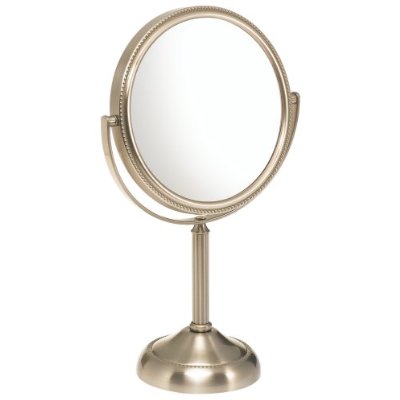 So for another $20, I ordered this Jerdon Nickel Finish Table Top Mirror
. It has a 10x magnification mirror and was a great choice.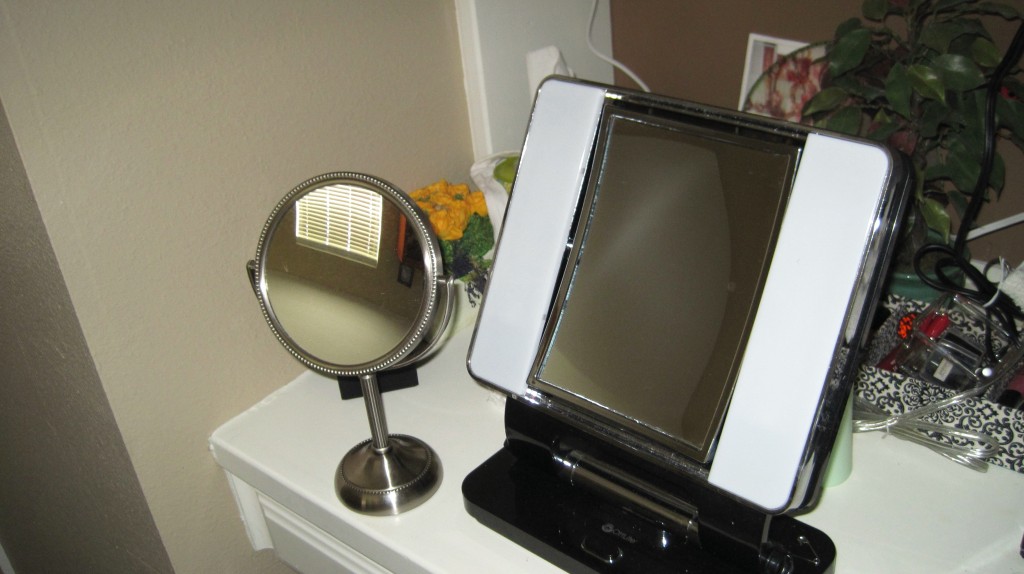 So now I can keep the Ott-Lite on normal view, and occasionally glance over to the 10x mirror to make sure I didn't miss anything, or to find that my eyeliner is crooked, or there is mascara on my nose, or a million other little oopsies I find.