I have been a huge fan of Aussie products for years. Many, many years ago I started with Aussie's Three Minute Miracle.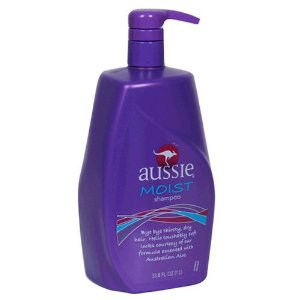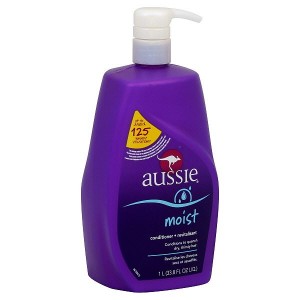 Aussie is a great product, that doesn't come with a high price tag.
My new favorite is Aussie Moist Shampoo
 and Aussie Moist Conditioner
. Both are 29.2 ounces, and come with a pump. So easy to use in my shower without having to drop and subsequently break the lid. It happens. Don't pretend it doesn't. The huge size is also a plus. The links above are to amazon.com, where each is sold in a set of two for $11, with free shipping. I could not find a combo set for sale on amazon.com but at this price you can split a purchase with your bestie, if you don't want to store the extra set, or you can find these products at your favorite drugstore or megastore for around $5 each. That's right, almost 30 ounces, for $5! And, not only is it inexpensive, but it really does make your hair clean and soft, and smells good!