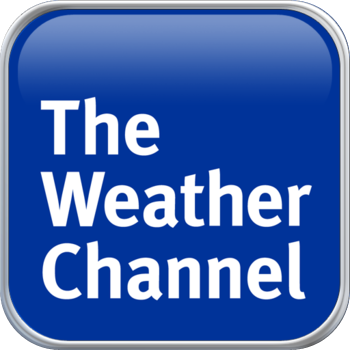 The Weather Channel is something most of us are familiar with. When we have storms coming everyone switches the television over to the Weather Channel to get the most accurate information. The Weather Channel app is no different. This free app gives me everything I need at my fingertips. I can see the forecast for my area currently, hourly, or even view the forecast ten days out. I also love the radar map.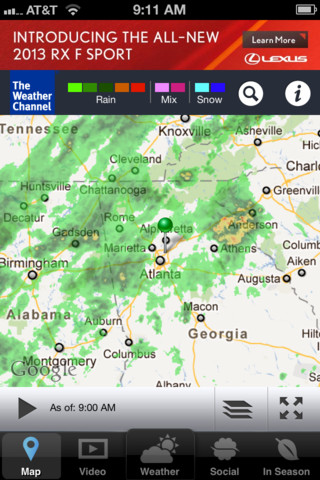 If the forecast predicts rain, I click on the radar map and can view the moving radar to see if it is going to actually hit my area or not. Here in Texas, in the hot summer, we are fascinated by such things as rain. Any possibility of rain makes us all giddy! Now that the seasons are changing, I also love to look at the ten day forecast to see that we are most definitely, finally, out of the 100 degree days. YAY!
You can also bookmark the places where your loved ones live, so you can keep up to date on their forecast too. That is, if you don't have a life, which apparently I just realized I do not, because I do this.