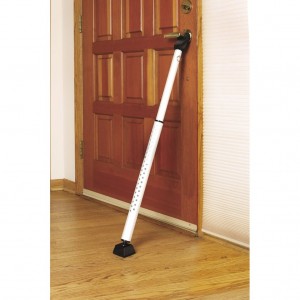 Recently a friend of mine told me about the Master Lock Dual-Function Security Bar
 she purchased for her daughter, who was going away to college. I remember years ago I had something similar that we kept in the sliding glass door so that it couldn't be opened. What a smart idea to purchase for someone who doesn't have a security system, or even if you do have a security system, for a little extra protection. The same friend said she had a builder friend and when she told him about them he went to Home Depot and purchased their stock for his homes that are always getting broken into. He told her that since purchasing he hasn't had any material theft. Another great use is to take with you when you travel, so that you can secure your hotel door.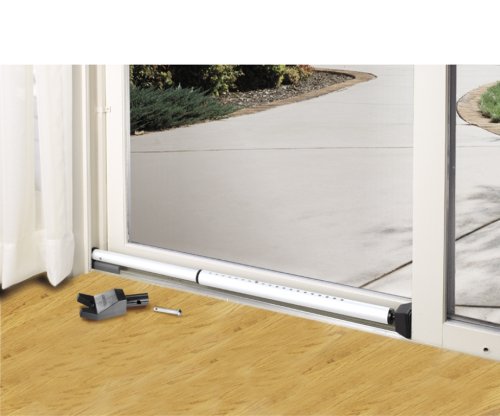 It can be used either as a security bar for a door with a handle, or for a sliding glass door.
From Master Lock:
Dual function door security bar for hinged and sliding doors
Resists forced entry through doors and sliding patio doors.
Adjusts from 27-1/2″ – 42″ to fit most standard doors and sliding patio doors
Top piece removes for sliding door application
Rugged 20 gauge steel construction
Pivoting ball joint assures full contact with floor
Padded foot provides sure grip without scratching