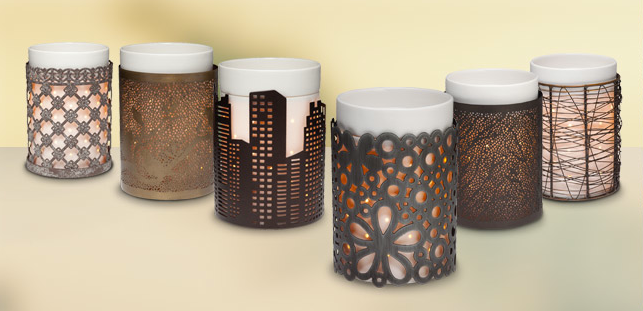 As I type this I have my Scentsy burner going with a yummy fragrance, and my calm zen music playing in the background. Don't judge me.
I have blogged before about my love of Scentsy. With fall around the corner, or actually already here in some parts of the country, I love getting wonderful fall scents in my burners. I think Scentsy does a great job with giving you a large variety of scents and burners, so that you are sure to find the perfect ones just for you or to give as a gift.
If you are new to Scentsy, the beautiful thing about it is the safety feature. There is no wick, and no flame. That means no fire. No burned fingers. Well, unless you stick your fingers into the hot melted wax.  As long as you keep the burners out of your kids' reach, you are safe. You can leave accidentally forget to turn your Scentsy burner off before leaving the house, and it doesn't cause any problem.  It runs on a very low watt bulb.
They have some really cute burners for Fall/Halloween:

The September burner is this adorable pumpkin. The September scent is Caramel Pear Crisp. Doesn't that sound yummy?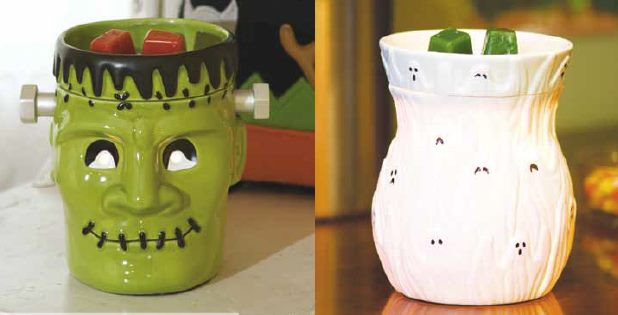 The link above is for my friend Meredith, who is a Scentsy consultant. She can give you all the info about the favorite scents, and the new scents, plus she knows what new burners are coming out for the remainder of the year. I have my year long burners, and my holiday burners, and love to switch them out with all the rest of my holiday decorating. Full disclosure, no free Scentsy products were given to me to write this post. Meredith is a great consultant, so if you don't already have a Scentsy rep, please use her link above.
What is your favorite fall scent?