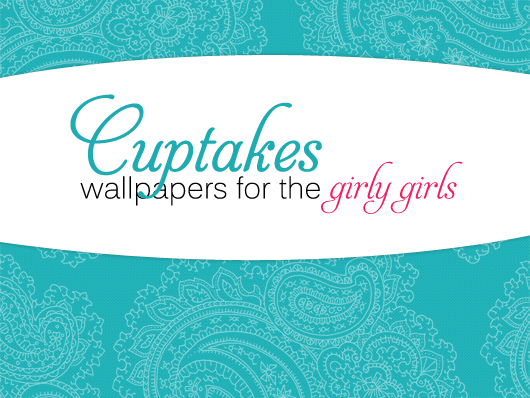 I love cute wallpaper and app shelves for my iPhone. A friend recently told me about Cuptakes Wallpapers. They are cute and girly. And, one of my favorite things, is they are seasonal. This time of year I start getting into fall wallpapers, Halloween wallpapers, then Thanksgiving, Christmas. Love, love, love this time of year. Cuptakes updates their wallpaper monthly, and even has a selection of calendar wallpapers for the month.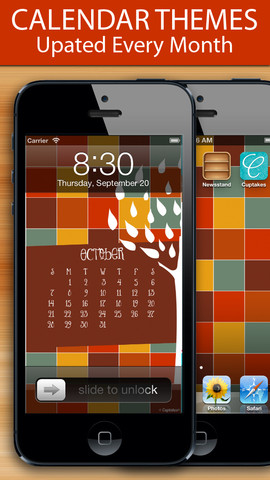 Cute, right?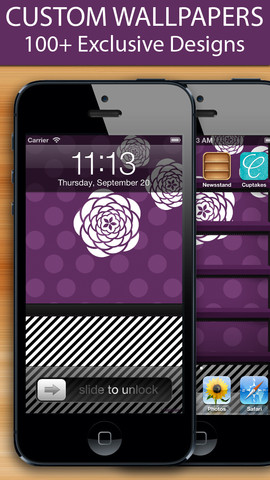 The only downside to this is this is not a free app. I love giving my readers free apps, but every once in a while I find one that I love so much it's worth the .99 I had to pay for it. I think it's worth it here because you get monthly updates. Score!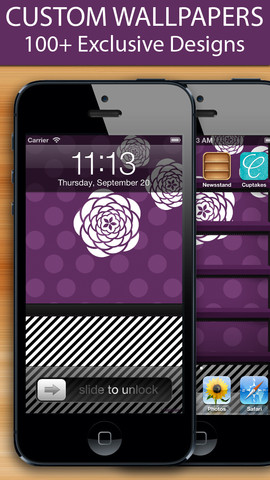 From Cuptakes:
★ Cuptakes Themes and Designs!
Cuptakes is loaded with fun, colorful, and very girly wallpapers just for us girly girls! Now you can not only match your iPhone, iPad and your iPod touch with the girly colors you so deserve, but also match your lock screen and your home screen with coordinating designs!

★ Supports All Your Devices!
Cuptakes is universal for most all iOS devices including those containing iOS 4.3 or higher: iPhone 4/4S, iPad, iPad 2, iPad 3G, iPhone 3GS, and all iPod touch versions that contain iOS 4.3 or higher! The designs are retina and native quality achieving the best resolution for your device's display.

FEATURES:
• ADDING more Cuptakes every month!
• 300+ ORIGINAL Custom Exclusive Wallpapers!
• 100+ Designs to start with the iPhone 5!
• THEMES – Coordinating Lock & Home Screens!
• One Native app for ALL your iOS devices!
• Retina 960 x 640 iPhone Resolution display.
• Seasonal and Holiday custom wallpapers!
• 2012 CALENDARS updated each month!
• Add a new look everyday for any preference!
• My favorite..Cuptake icon outline holders!
• Also, including 'shelf' icon holders!
• Like a Cuptake? Save it to your faves on the go!
• Locally stored. No internet connection needed!
Do you love changing your computer wallpaper and smartphone wallpaper to match the seasons? Leave me a comment about your favorite places to find great wallpaper!