I'm starting out a little early for Halloween because I know some of you are going to have to make something to take to your child's class. Also a good recipe for the office. This is a very complicated recipe – so pay attention, puhleeze. Do not blame me if you mess this up.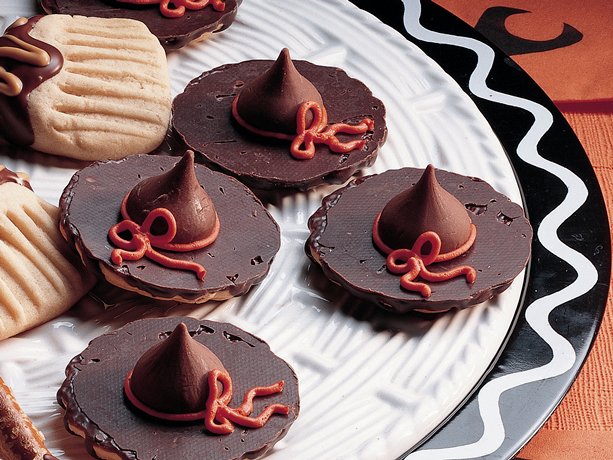 Betty Crocker recipe is as follows:
32 Hershey's Kisses, unwrapped
1 package fudge stripped shortbread cookies
1 tube of orange frosting.
I think the picture is self explanatory as to how to make these. However, if you cannot make the cute little bows, like me, try just squeezing the orange frosting in a small dollop in the center of the cookie, and then sticking the Hershey's kiss on top.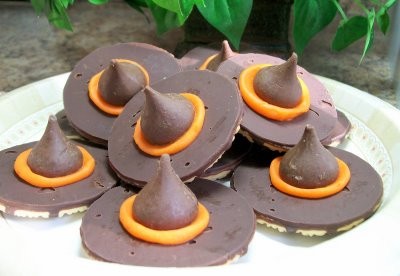 Ta-dah! Won't everyone think you are the clever one?
Happy Halloween!