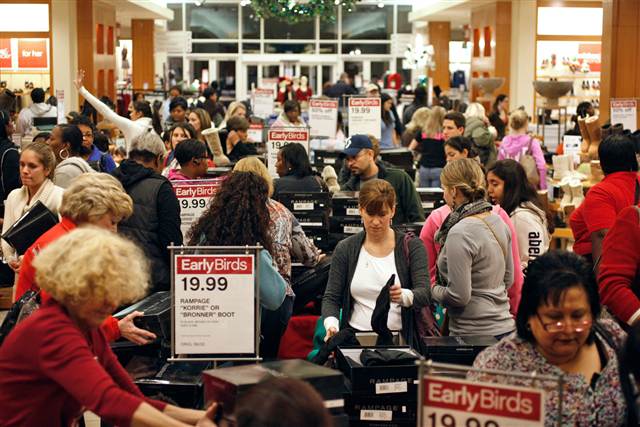 Are you one of those people that love to get out at 3:00 a.m. on the Friday after Thanksgiving and hit all the sales? Well, there's good news for you, most stores are opening up on Thanksgiving Day now.  So you will get to sleep in on Friday after a late night of shopping.  Here are some sites to check out for all the ads that have been released. Most of these sites have the in-store deals and the on-line deals as well.  So, while you are waiting for that turkey to cook you can line up all your shopping.
cyberblackfriday.com
couponcabin.com
amazon.com  Amazon has black friday deals all week not just Friday!
Also, if you just search "black friday" in twitter you can come up with a lot of links directly from retailers, or other black friday sites.
Interesting tidbit:cyber monday was created in 2005, after retailers noticed that a significant increase in sales on the Monday following Thanksgiving in 2004. They attributed it to the fact that most shoppers went back to work on Monday and with the higher internet connection, did online shopping. Even though most of us can shop at our home computers now with high-speed internet connection, retailers had their first ever billion dollar online shopping day on the Monday following Thanksgiving in 2010. Retailers believe many still shop from work on cyber monday and it has become as much of a tradition as black friday to many. So I think you can expect to look for continued deals throughout the Thanksgiving weekend and through November 26th.
Good luck! Happy Shopping!