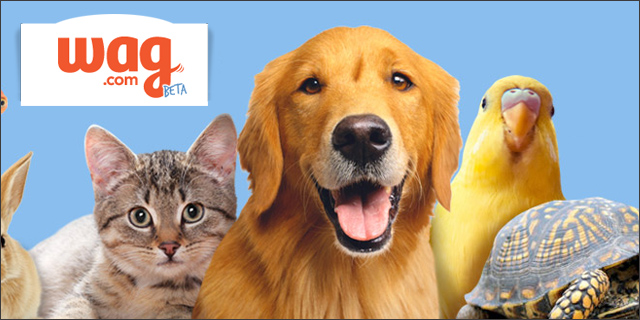 wag.com, is another in the family of partnered sites that I have newly discovered.  I did a post last week about beautybar.com. wag.com is in this same group, where you can order from all the partnered sites in one  checkout. My friend says she can order her dog food for about $4 less than anywhere else and it gets delivered to her overnight for free.  That's much better than lugging a big ol' bag of dog food around, right?
wag.com carries products for your dog, cat, bird, fish, reptile, or small pet. They have over 25,000 products listed on their site. AND, they have free return shipping! Love that!
Now you all know I do not have a pet. But I do have a precious granddog, and I love to spoil him. However, since I'm not a big pet person, I do appreciate reading the reviews on the toys and treats, which are the things I would purchase for Ranger. And, because all these sites are partnered together, it is easy for me to just add a little treat or two for Ranger, when I am ordering from another site.
Could you resist this precious face? His grandmother spoils him silly!