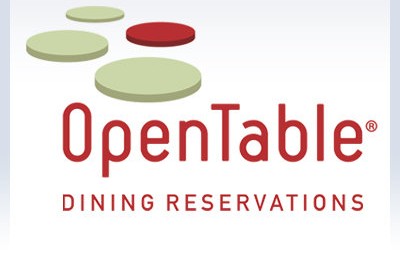 OpenTable is an easy to use app for making dinner reservations.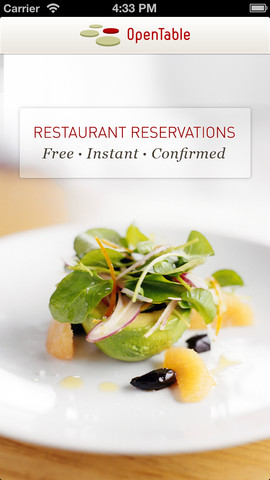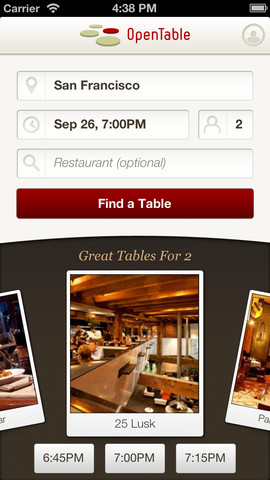 From the developer:
OpenTable is the only app that helps you book a table at more than 20,000 restaurants in the US and Canada. Plus, members can earn dining points to pay for meals at any OpenTable restaurant.

UK DINERS PLEASE NOTE: Now you can book restaurants with our new app, toptable for iPhone (available in the UK app store).

How it works:
Choose a date, time, and party size to see all available tables in real time. Tap the table you want and the reservations is yours – instantly!

Features you'll love:
· Find restaurants near you
· See available tables in real time, in a list or on a map
· Narrow your search by cuisine, price, or neighborhood
· Browse menus, diner ratings, and reviews
· Invite friends to dine with you
· Add upcoming reservations to your calendar
· Make out-of-town reservations when you travel

Perks of being a free member:
· Manage your upcoming reservations
· Easily access your dining history
· Bookmark your favorite restaurants
· Earn dining points and cash them in to use at any OpenTable restaurant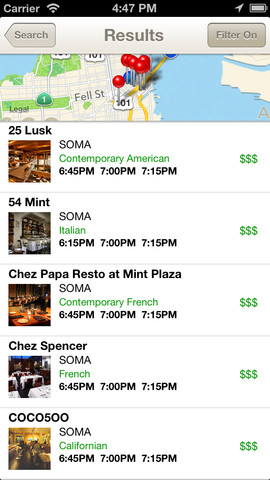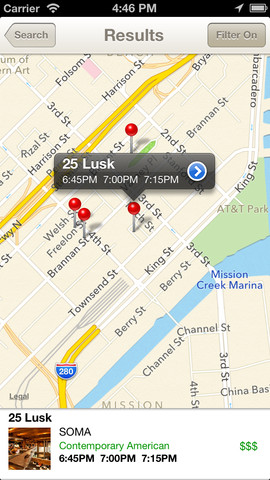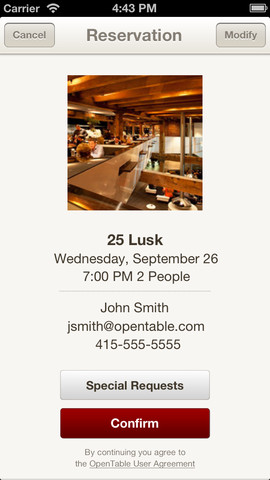 So instead of trying to find an available restaurant, you can use the app to search nearby restaurants, view menus, and make your reservations seamlessly. Also great for your out of town trips, because the app also has restaurant reviews.
With Valentine's Day coming up, this is a great free app to have on your smartphone.