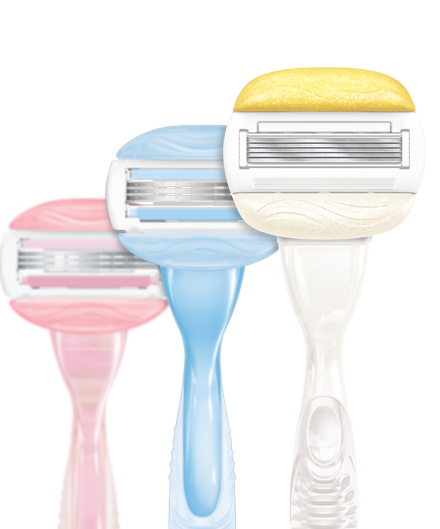 Have you gotten the memo about this? There is now a line of Razors that have the shaving gel built in. Now it is super SUPER easy for me to shave in the shower. Before the water in the shower would make the gel run off before I could finish.
The Venus Built-In Shave Gel Razor
 is fantastic. That is, once I figured out that I originally had the blade in backwards and nothing was shaved. I'm really smart like that. The Venus Built-In Shave Gel Razor comes in both refillable and disposable razors so you are sure to find one just for you.
If you scroll to the bottom of this page
 there is a chart showing all the different Venus built-in razors and what they do. I tried to paste it but it didn't work. There are several kinds.  I have the Spa Breeze. There is an Oil of Olay that I probably would have purchased at my drugstore if I had seen it. Nonetheless, I am very happy with the one I have, and can purchase the Olay refills once I am out.