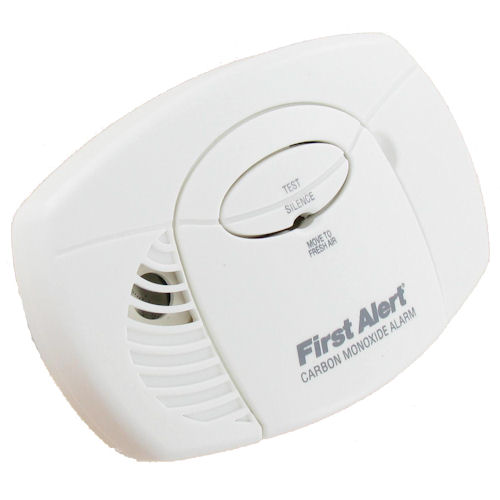 My plug-in First Alert Carbon Monoxide Alarm
 recently started chirping, reminding me it was time to replace. I then realized even though I discussed fire safety with you before, I did not discuss carbon monoxide poisoning. So it will be our subject today!
Carbon Monoxide is a colorless, tasteless, odorless gas. Carbon Monoxide poisoning occurs after inhaling the gas, and can kill. So why not invest in a detector that plugs into an outlet centrally located in your home for less than $20 that will last 5 years and protect you and your family from such poisoning.
According to Wikipedia:
Carbon Monoxide detectors are designed to measure CO levels over time and sound an alarm before dangerous levels of CO accumulate in an environment, giving people adequate warning to safely ventilate the area or evacuate. Some system-connected detectors also alert a monitoring service that can dispatch emergency services if necessary.

While CO detectors do not serve as smoke detectors and vice versa, CO detectors detect and warn people about dangerous CO buildup caused, for example, by a malfunctioning fuel-burning device. In the home, some common sources of CO include open flames, space heaters, water heaters, blocked chimneys or running a car inside a garage.