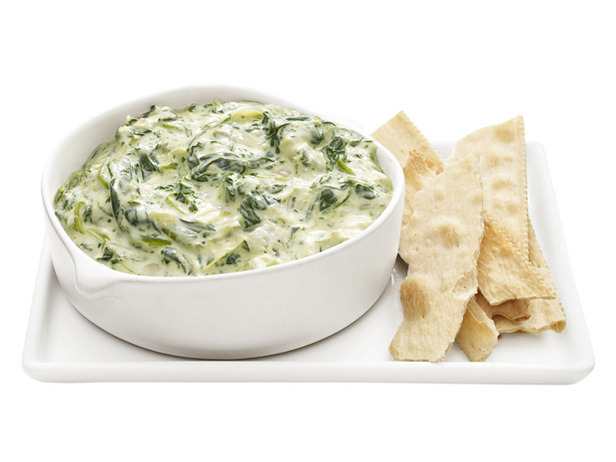 Easy-peasy slow cooker recipe from Food Network.
Slow-Cooker Spinach Dip
Mix 1 cup grated smoked mozzarella, 1/2 cup grated parmesan, 8 ounces cream cheese, 1 minced garlic clove, 1 box thawed frozen spinach, 1 jar artichoke hearts, and salt and pepper in a slow cooker. Cover and cook on high, 2 hours.