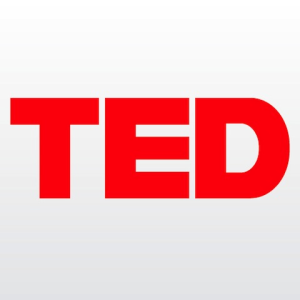 I discovered TED TV through my Roku
. Actually, my son added TED TV to my Roku channels, and told me I would like it. He's pushy like that. TED is a nonprofit organization with the stated mission of "spreading ideas". TED holds annual conferences to "bring together the world's most fascinating thinkers and doers, who are challenged to give the talk of their lives (in 18 minutes or less)."
Now, I still think you need a Roku, or some other form of digital media player, but a great add-on, or to tide you over until you get a Roku, is the TED app. You can hear fascinating speakers on an array of topics, while sitting at home or waiting for an appointment somewhere. Do not sit in a doctor's office and read a magazine that has someone's disgusting sick germs all over it. Pick up your smartphone and put it to good use.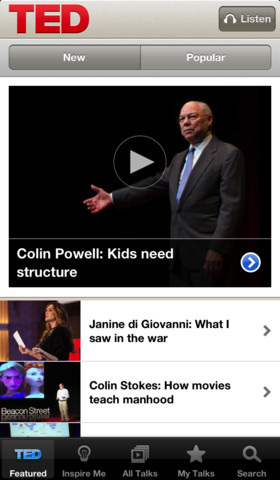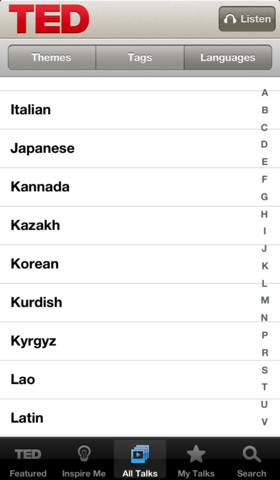 From the developer:
The official TED app for iPhone, iPad, and iPod touch presents talks from some of the world's most fascinating people: education radicals, tech geniuses, medical mavericks, business gurus and music legends. Find more than 1,400 TEDTalk videos (with more added each week) on the official TED app — now for both iPad and iPhone.

The entire library is at your fingertips to browse at any time, even when you're not online. Watch TEDTalks with subtitles in over 90 languages directly on your device through our new video player, or use AirPlay to watch them on your home entertainment system. Curate your own playlist. Download full videos to your device and watch them when you're offline. Listen to an on-demand playlist of TEDTalks audio at any time.

The TED app updates almost every day with new talks from TED events around the world. Sort the featured library by recency or popularity. Browse talks by tags, themes, or language. Share your favorite talks with your friends. Tell us how much time you have and let us guide you through a delightful playlist.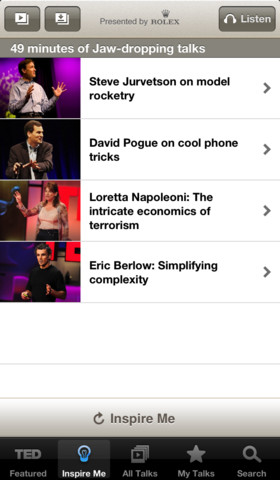 So go on and learn something new today. It will counteract all that reality TV.